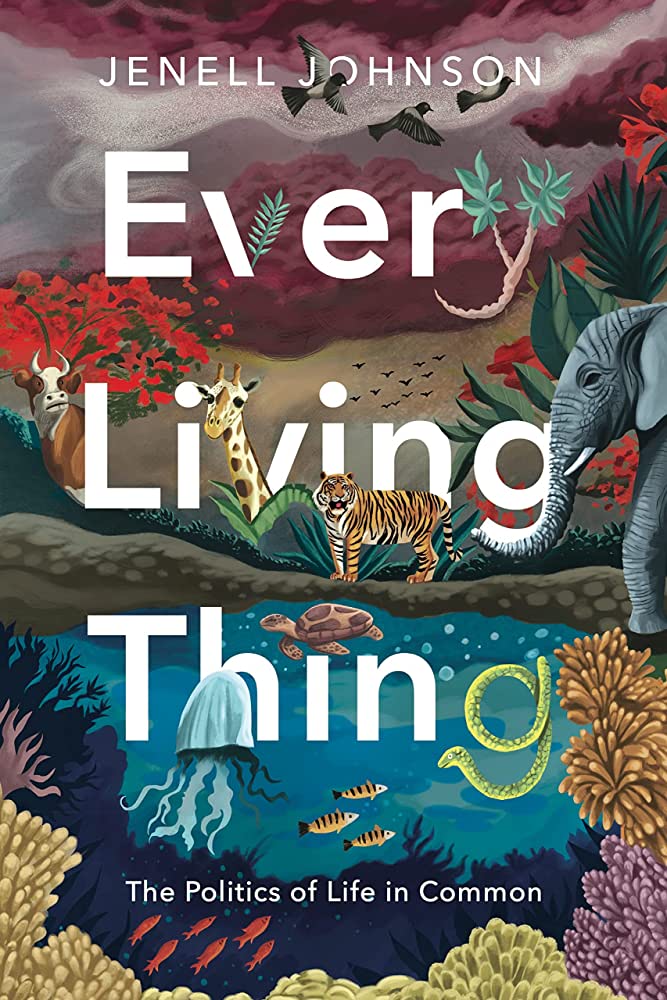 Dr. Jenell Johnson, a professor of Rhetoric, Politics, and Culture in the Department of Communication Arts, has recently published a new book entitled Every Living Thing: The Politics of Life in Common (Penn State University Press, 2023). We interviewed Dr. Johnson about how she took on such an interesting project, the difference between writing her first and second books, and how her research questions grew out of (and influence) her teaching here in the Department of Communication Arts:
In the past, your research has focused on the rhetorical and ethical connections within and between human bodies — what inspired you to expand your research and thinking to the rhetorical and ethical connections between humans and "every living thing?" 
There's actually a direct connection between these two areas of my research. Every Living Thing initially began as a rhetorical history of bioethics, and in the early research, I came across the delicious fact that the word "bioethics" originally had a much more capacious meaning than the way it is understood today—that is, medical ethics, or a guide to human subjects research. The English word "bioethics" was coined by the UW-Madison biochemist Van Rensselaer Potter as a call for scientists to become aware of the social and political aspects of their research during a time of ecological crisis. Potter's first book Bioethics: A Bridge to the Future, for example, features not a human body but the Whole Earth photograph that inspired so much environmental activism in the early 1970s. (I'll add that this image also connects the environmental movement with space exploration, which is also a recurring topic in the book.) I was so compelled by Potter's approach to bioethics that I wrote an article about it; while the focus on Potter eventually became something larger, those initial questions he raised for me about the ethics of life—life itself—remained.
Tell us about how you approached this research. You have been collaborating with and interviewing really interesting people outside of the discipline (like astrobiologists!). What was the biggest challenge or the most exciting thing about conducting research in this way?
It's a weird thing to say that you've written a book about the meaning of "life," but that's really what the book is about: not "the meaning of life," but the meaning of the term "life." And many people have been crafting that meaning, from many different perspectives, for many, many years. Thinking through the question of what "life" means, and why it matters, demands a multi-vocal, and multi-disciplinary, approach, and the book tries to respond to that demand. It's probably the most ambitious project I've ever undertaken in the sheer variety of literature I needed to read—from environmental ethics to the history of microbiology to Lakota linguistics to the finer points of astrobiological research design—but it was all necessary to the story I wanted to tell. This is also the reason that the book itself is structured not as a monologue but as a conversation: between the chapters I feature standalone interviews with some truly amazing people. Catharine Conley is an accomplished astrobiologist who served as NASA's Planetary Protection Officer for over a decade, Kyle Powys Whyte is a philosopher who has researched and worked on issues related to environmental and climate justice, especially as they relate to Indigenous sovereignty, and Dorion Sagan is an ecological theorist who has written over two dozen books, including What is Life? with the famed microbiologist Lynn Margulis.
Since this is not your first book, what was different about the process of writing this book, if at all?  How did UW-Madison and the Department of Communication Arts support or aid you in the process of writing? 
Your first book usually grows out of your dissertation, which is always a collaborative effort with much mentorship along the way. A second book also is a collaborative effort, but it's not built into the process, so you need to actively seek out feedback. I am so fortunate to have brilliant colleagues in Communication Arts who listened to and read my ideas, and to have the assistance of several amazing students in the research process, and I have also benefited from conversations with friends and colleagues in many different units across campus: in English, Disability Studies, History, the Nelson Institute, and the Holtz Center for Science and Technology Studies, as well as folks from a number of disciplines at the Institute for Research in the Humanities.
How do you think this new turn in your research and thinking will influence how/what you teach? How do you translate your research into the classroom? 
In many ways, Every Living Thing grew out directly out of my teaching, specifically, my course Limits of the Human (which I first taught way back in 2008) as well as my classes on Rhetoric and Climate Change and Environmental Rhetoric. Discussions in those courses always come back to the question of ethics: what obligations do we have to the nonhuman world? Where do these obligations come from? From vulnerability? From interdependence? From life itself? Or is it something else? Several ideas in the book were inspired by watching my students grapple with these questions, as well as the broader question of what it means to be human at this critical moment in history. It's terrifying time, to be sure—a time of ecological collapse, climate change, and mass extinction— but it's also an inspiring time filled with fierce love, brave action, and compelling demands for justice and repair.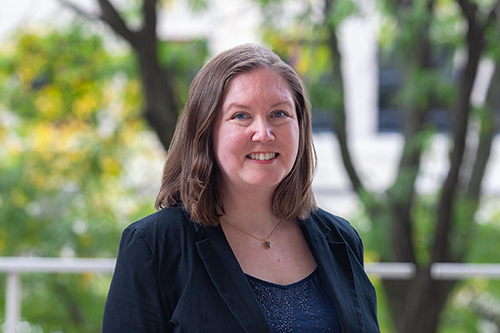 Thank you to Dr. Johnson for sharing about her book and her research! You can get a copy of the book from Penn State University Press. You can also read Dr. Johnson's interview with PSU Press here!
To learn more about Dr. Johnson's research and courses, visit her faculty page.