Lori Lopez
Media and Cultural Studies
Professor
she/her/hers
Email only
6134 Vilas Hall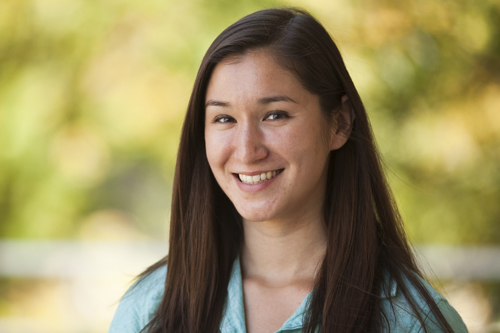 Current and Future Projects
Asian American documentary film and digital distribution
Critical race and digital media
Engaged media studies scholarship and scholar-activism
Expertise and Activities
Dr. Lopez's research examines the way that minority groups such as women, people of color, and queer communities use media in the fight for social justice. She is interested in struggles to improve the representation of disenfranchised groups within mainstream media, as well as the different ways that grassroots/activist media, digital media, and consumer culture all can play a role in transforming identities and communities. Her first book Asian American Media Activism: Fighting for Cultural Citizenship (2016, NYU Press) examines the efforts of Asian Americans to impact the way that their community has been represented in mainstream media. Using ethnography, interviews, and archival research, it examines the work of traditional activists who have worked since the 1960s to protest and reform imagery, but also contextualizes the kinds of contemporary media activism undertaken by advertising agencies, fans, YouTube artists, and bloggers. Her newest book Micro Media Industries: Hmong American Media Innovation in the Diaspora examines Hmong Americans and the culturally specific ways that they have created a media ecology rooted in micro media outlets that are owned and operated by only one or two individuals.
Outside of the Communication Arts department, Dr. Lopez is the Director of the Asian American Studies Program, where she is affiliate faculty. She is also affiliate faculty in the Chican@ and Latin@ Studies Program and the Gender and Women's Studies department.  Since 2015, she has organized a local Asian American film festival called Madison's Asian American Media Spotlight. She is the founder of the national Race and Media Conference, which was first held at the University of Wisconsin-Madison in 2014. She is also on the advisory board of the Center for Critical Race and Digital Studies, a national collective of scholars of color supporting cutting edge research that investigates how race and inequality structurally organize digital architectures, identities, communities, cultural practices, and power relations.
As a dedicated scholar-activist, Dr. Lopez has long been focused on centering the voices of disenfranchised communities, as well as fostering collaborations between community organizations and academics. She is a board member at Freedom, Inc. in Madison, WI and supports their movement for Black and Southeast Asian liberation.
Education
Ph.D. University of Southern California, 2012
M.A. Indiana University, 2008
B.A. Pomona College, 2006
Honors/Awards
Chancellor's Inclusive Excellence Award, University of Wisconsin-Madison Distinguished Teaching Awards, 2020
Research-Service Grant, University of Wisconsin-Madison, 2017
Early Career Achievement Award, Association for Asian American Studies, 2017
Race, Ethnicity, and Indigeneity Fellowship, University of Wisconsin-Madison Institute for Research in the Humanities, 2016
Outstanding Women of Color Award, University of Wisconsin-Madison, 2015
Articles
Books
2021.  Micro Media Industries: Hmong American Media Innovation in the Diaspora. New Brunswick: Rutgers University Press.
2020. Race and Media: Critical Approaches.  New York: NYU Press.
2017. Routledge Companion to Asian American Media. New York: Routledge.
2016. Asian American Media Activism: Fighting for Cultural Citizenship. New York: NYU Press.
Chapters
2019. "Uniting Hapas: The Global Communities of Mixed Race Nikkei on YouTube," in Japanese American Millennials: Rethinking Generation, Community, and Diversity. Michael Omi, Dana Y. Nakano and Jeffrey T. Yamashita, eds. Temple University Press.

2018

. 

"Bringing Race into Feminist Digital Media Studies," in

 Feminist Approaches to Media Theory and Research

, Dustin Harp, Jaime Loke, and Ingrid Bachmann

 

Palgrave Macmillan

.

2018

. 

"ISAtv: YouTube and the Branding of Asian America," in

 From Networks to Netflix: A Guide to Changing Channels

, Derek Johnson 

Routledge

.
2017. "Deploying Oppositional Fandoms: Activists' Use of Sports Fandom in the Redskins Controversy (with Jason Lopez)," in Fandom: Identities and Communities in a Mediated World, Jonathan Gray, Cornel Sandvoss, and C. Lee Harrington NYU Press.

2017

. 

"Asian America Gone Viral: A Genealogy of Asian American YouTubers and Memes," in

 The Routledge Companion to Asian American Media

, Lori Kido Lopez and Vincent N. Pham

 

New York:

 

Routledge

, 157-169

.
2017. "The Ethics of Visibility: Disability, Race, and the Challenge of Mediated Empowerment," in Disability Media Studies: Media, Popular Culture, and the Meanings of Disability, Elizabeth Ellcessor and Bill Kirkpatrick NYU Press.
2016. "Asian American Food Blogging as Racial Branding: Rewriting the Search for Authenticity," in Global Asian American Popular Cultures, Shilpa Dave, Tasha Oren, and LeiLani Nishime NYU Press.
2016. "Building Digital Bridges: Digital Humanities and the Transformation of Asian American Studies (with Konrad Ng)," in The Routledge Handbook of Asian American Studies, Cindy I-Fen Chen Routledge.
News
Courses
CA 250 – Survey of Contemporary Media
CA 347 – Race and Ethnicity in the Media
CA 420 – Asian Americans in the Media
CA 421 – Gender and Sexuality in the Media
CA 950 – Qualitative Research Methods (grad seminar)
CA 950 – Race, Racism and Media (grad seminar)
CA 950 – Feminist Media Studies (grad seminar)
CA 950 – Fan Studies (grad seminar)
Links
Curriculum Vitae