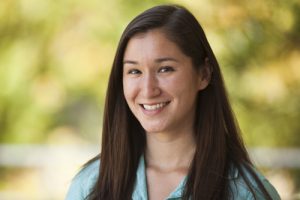 The Department of Communication Arts is pleased to announce that Professor Lori Lopez is a 2022-23 winner of the H.I. Romnes Faculty Fellowship award. This award recognizes impressive research efforts of UW-Madison faculty within the first six years of their promotion to tenure. The Romnes Fellowship includes a $60,000 research award, to be spent over five years, funded by the Wisconsin Alumni Research Foundation.
Dr. Lopez first joined the media and cultural studies faculty of the Department of Communication Arts in 2012. During her time at UW, Dr. Lopez has distinguished herself as a researcher, educator, and activist, focused on how minority groups use media to fight for social justice. Her most recent solo-authored monograph, Micro Media Industries: Hmong American Media Innovation in the Diaspora, was published in 2021. She also serves as director of UW-Madison Asian American Studies program and organizes Madison's Asian American Media Spotlight, held annually in October. According to Dr. Lopez, the Romnes Fellowship will be used to support her research on Asian American audiences and their responses to the boom in popular representation amidst the concurrent rise in anti-Asian racism.
Congratulations, Dr. Lopez!