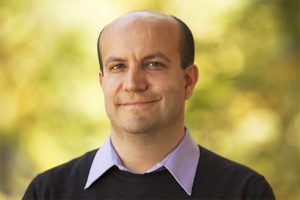 The Department of Communication Arts is pleased to announce that Professor Jonathan Gray is a 2022-23 winner of the Kellett Mid-Career Award. The Kellett Award recognizes mid-career faculty members, seven to twenty years past their first promotion to tenure, for their ongoing and impressive commitments to research. The honor includes a $75,000 research award, to be spent over five years, funded by the Wisconsin Alumni Research Foundation.
Dr. Gray first joined the media and cultural studies faculty of the Department of Communication Arts in 2009, and earned the title of Hamel Family Distinguished Chair in 2019. Dr. Gray's research examines how media entertainment and its audiences interact, focusing on how and where value and meaning are created. In 2021, Dr. Gray published his fourth solo-authored monograph, Dislike-Minded: Media, Audiences, and the Dynamics of Taste, which draws from 200-plus interviews to explore why dislike, a previously understudied concept, matters. Dr. Gray credits the Kellett Award with the ability to "think more ambitiously" about his next project. According to Dr. Gray, this project will be rooted in "qualitative audience research that explores how audiences are using streaming television and how they 'find' their shows in the first place." "There is so much unempirical speculation around streaming audiences, and too little solid audience research," said Dr. Gray, "so there's a lot of room for a study like this." Dr. Gray also stressed he is interested in taking stock of "the developing genres, aesthetics, and cultural roles of contemporary streaming television" through textual analysis.
Congratulations, Dr. Gray!