Addendum February 14, 2022: Communication Arts joins WSUM in mourning the passing of Dave Black.  This article was intended to celebrate his career, and in turn, it celebrates his memory.  Please see WSUM's In Memoriam for Dave Black.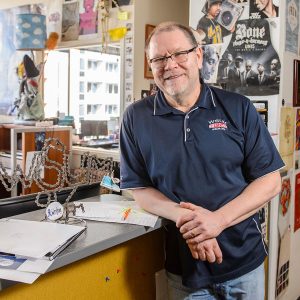 In the early 90s as a graduate student, Dave Black was the key driver of a long effort to return student radio to UW-Madison. Building support for funding, studio space, and a broadcast tower, he oversaw the launch of WSUM 91.7FM in 2002. After a long tenure as the station's general manager, Black is set to retire in September. As a valued partner of the Department of Communication Arts, we recognize Black for his mentorship, support of our curriculum, and the opportunities he provided to fledgling radio professionals.
Known for his enthusiasm for building relationships, Black became a valued mentor to PhD candidate Josh Shepperd (PhD'13). Following experience at Northwestern's WNUR and WBEZ Chicago Public, Shepperd missed his time in radio, and was looking for a chance to connect with a new community.
He first encountered Black at WSUM's scrappy space on State Street. "You walk in, and the first thing that Dave does is he sizes you up. He has this way of disarming you and looking right through you at the same time. He kind of figured out that I was the confused new guy in town who loves music," so he assigned Shepperd a less-than-coveted afternoon music slot, but the newcomer was "totally happy just to be back on the radio." In the following years, Shepperd would spend many hours at WSUM studios, discussing broadcasting philosophy and learning how Black managed and mentored a shifting cast of student volunteers.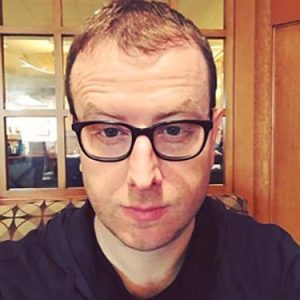 Later in his PhD program, Shepperd piloted a new experiential curriculum for CA 450, Cultural History of Broadcasting, turning to Black for practical support. The course provided a true hands-on experience, with students studying FCC rules, each earning a broadcasting certificate, and learning the technical skills of radio production, like microphone technique, running the sound board, and incorporating special effects. While the idea for the course came from Shepperd, he credits its success to Black. "I had the concept, while Dave had the practice. It was really crucial that Dave stepped in and provided the logistics and recording expertise," he says, with Black serving as co-instructor for the course.
In CA 450, students would study early radio shows like "Fibber McGee & Molly" and "Mercury Theater of the Air," then schedule studio time to reproduce shows from their original scripts. "It was kind of remarkable how much time some of the students put in to make their shows," notes Shepperd. "By the time they finished the course, students had a pretty substantial education in how radio works." The partnership between Comm Arts and WSUM was so well received that the course continued in this form for 2 years after Shepperd completed his PhD and left the University. Shepperd is now an Assistant Professor of Media Studies at University of Colorado Boulder, and is the Sound Fellow of the Library of Congress National Recording Preservation Board.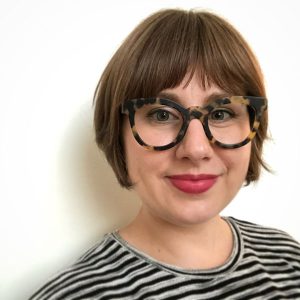 Black also mentored Comm Arts majors like Kelsey Brannan (BA'14), who reflects, "Dave encouraged me to try new projects and to take big ideas and run with them. When some of those things inevitably didn't work out, Dave was available as a guide, safety net, or comic relief (often, all three). He created a safe environment to try challenging things and to fail sometimes, which is the type of support I've tried to emulate as a leader in my own working life."
Brannan adds, "I loved my coursework and was able to build a solid foundation of knowledge in the classroom, but the ability to practice and refine skills in a real broadcast environment was incredibly important." Brannan became a familiar face at the station, working as DJ, Traffic Director, Admin Assistant, and Program Director throughout her undergraduate years. 
Brannan built on her experience at WSUM and later KEXP (Seattle) to land at Minnesota's The Current, where she is Assistant Programming Director. Of Black's support, she says, "When you have Dave in your corner, you have someone to sing your praises and champion your work – for life." 
As Dave Black transitions to retirement, his tireless radio advocacy, collaborative work with Comm Arts, and mentorship of students like Brannan leave a lasting legacy.