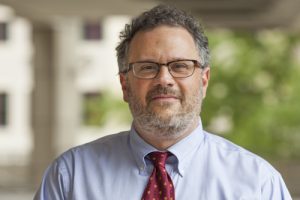 The Department of Communication Arts congratulates Ben Reiser for receiving the 2021 Joyce J. and Gerald A. Bartell Award in the Arts. Reiser has been a key part of the Wisconsin Film Festival since 2012, advancing through several positions until he was named Director of Operations in 2020.
Reiser has been instrumental in expanding the Festival's community outreach, creating programs like Big Screens/Little Folks and Screens for Teens, which have brought thousands of elementary, middle school, and high school students to Festival screenings and have also taken Festival screenings directly to the schools. Additionally, when the 2020 Festival was canceled the week after tickets went on sale, Reiser marshalled staff and quickly shifted the Festival online, ultimately screening 24 short films for free, sustaining the goodwill and momentum of the event in very challenging circumstances.
As Programmer for Cinematheque, a UW-Madison showcase for the best in international cinema, Reiser hatched the idea of a Cinematheque podcast, titled Cinematalk, which launched with an impromptu interview Ben conducted with visiting New York Times film critic, Manohla Dargis. When the pandemic hit, Cinematalk became Cinematheque's ongoing connection with its audience, and an apt substitute for the occasional Q&A sessions conducted post-screenings with visiting filmmakers and film historians. Now, Cinematalk posts weekly, featuring filmmakers as varied as Alexander Payne, Bill Forsyth, and the Ross brothers, and film scholars such as David Bordwell and Bob Furmanek, as well as industry professionals like Schawn Belston and Ehsan Khoshbakht.
The Department of Communication Arts is grateful for Reiser's tireless, creative, and vital efforts to sustain and expand access to quality cinema on campus and in the greater Madison and Wisconsin communities.