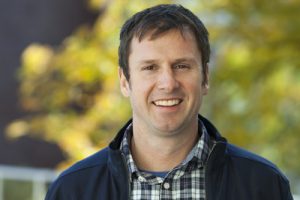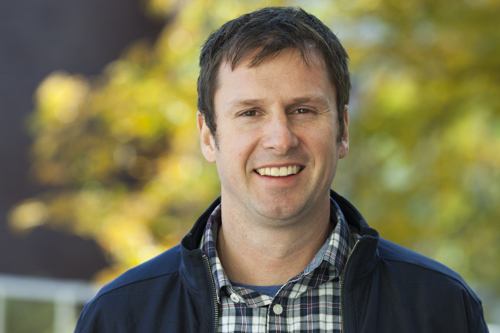 The Department of Communication Arts recognizes Professor Jeremy Morris for receiving the 2021 Distinguished Teaching Award. Since joining the department in 2012, Professor Morris has had a transformative impact on undergraduate education, graduate education, and the furthering of innovative research in Media and Cultural Studies.
Morris's commitment to teaching excellence has had a tremendous impact upon students. In their written evaluations for Summer 2020's CA 449: Sound Cultures: Podcasting & Music, students say that he is a "highly student-centered and an excellent, passionate professor" and appreciate how he finds "diverse ways of getting info across and spawning discussion and debate."
As a teacher and advisor to graduate students, Morris is sought after for both his specialized knowledge of Critical Internet Studies, Sound Studies, and Digital Cultures, and for proactive collaboration with programs and departments across campus, supporting students whose areas of interest are broader than those falling directly under Communication Arts.
Notably, in 2017 Morris and his colleague Professor Eric Hoyt obtained a NEH Digital Humanities grant, which, along with a UW2020 grant, enabled the creation of the PodcastRE database. This digital archive has now grown to more than 3 million podcasts, serving as a unique research repository for the field. Morris and Hoyt are completing a co-edited book, Saving New Sounds: Podcast Preservation and Historiography, which will be published open access next year by University of Michigan Press. Thanks to this research area, Professor Morris has been able to keep his course, CA 449: Sound Cultures: Podcasting & Music, current and up-to-date amidst a rapidly changing podcasting landscape.
The Department of Communication Arts congratulates Professor Morris on his award, and thanks him for creative and tireless service to the department and the University.