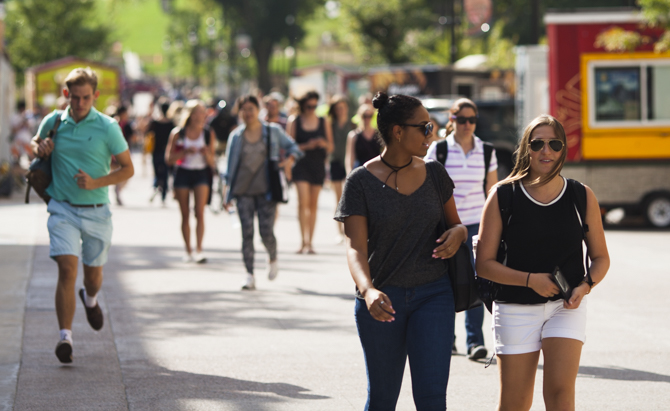 Welcome, students! The fall semester is right around the corner and many of you have just moved in, recently switched apartments, or have been enjoying summer in Madison, awaiting the arrival of the new semester. We look forward to seeing you in Communication Arts courses and around campus, and wish you the best of luck with your coursework.
Our site has a lot of resources for undergraduates. Look to the advising page to meet with one of our great advisors, Steffie Halverson or Mary Rossa. For our internship and job opportunity listings, head to our job listing page. We also maintain a list of many department-affiliated student organizations. Peruse the student orgs page to get involved.
Lastly, all semester long there are great free film screenings offered by the Cinematheque and WUD Film.
We hope you have a great semester!