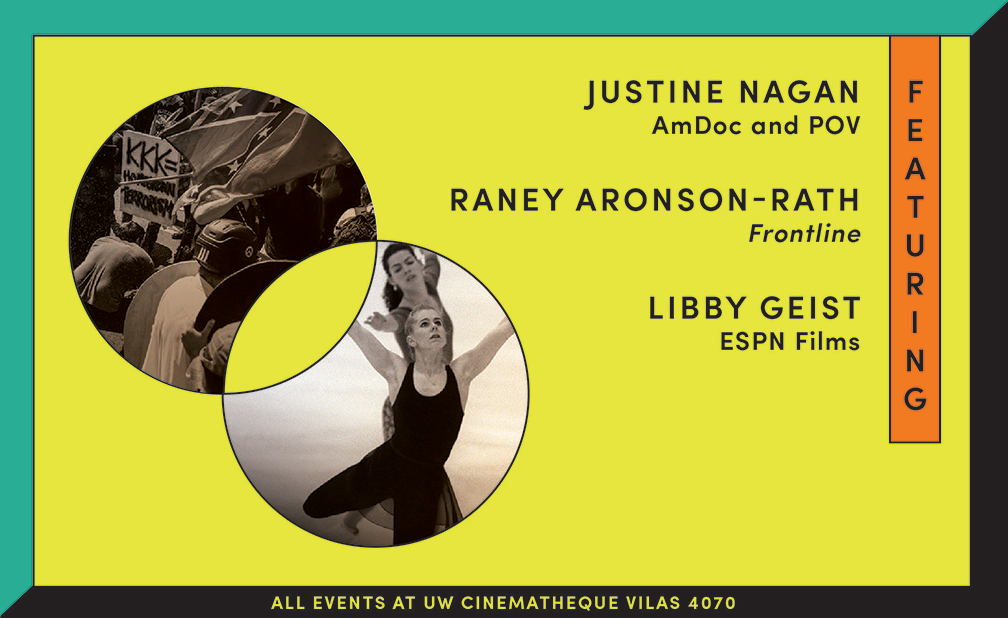 Join us for a symposium with UW–Madison alumni documentary producers Justine Nagan, Raney Aronson-Rath, and Libby Geist. Attend one or two discussions with the filmmakers, as well as free screenings of their recent films.
Discussions:
Careers in Documentary – Friday, Sept. 7, 10:00am-12:00pm
Documentary Aesthetics + Politics – Friday, Sept. 7, 2:00-4:00pm
Films:
Typeface – Justine Nagan in person! – Thursday, Sept. 6, 7:00pm
Documenting Hate: Charlottesville – Friday, Sept. 7, 5:00pm
The Price of Gold – Friday, Sept. 7, 7:00pm
All events in 4070 Vilas Hall.