Welcome to the 22 new graduate students in the Department of Communication Arts at the University of Wisconsin-Madison!
Get to know the new cohort a little better through their brief bios below (a HUGE thank you to Daniel Feuer for putting these together). Apparently we've got a free diver, cocktail crafters, coffee brewers, coffee-spillers, outdoor-lovers, indoor-lovers, cooks, bakers, gamers and game players, music fans, TV fans, film fans, dog people, cat people and a poutine lover.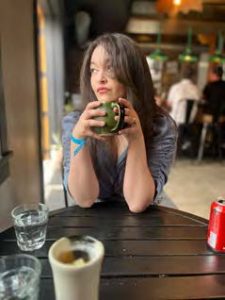 Anisa Franco
Rhetoric, Politics, and Culture
I received my BS in Political Science from SIUE in 2021. I then went on to get my MA in Communication and Media Studies from Marquette University and graduated in May of 2023. My research primarily focuses on studies involving White Nationalism, Presidencies, Religious studies, motherhood, and American politics. These topics can be standalone but often they intersect. Which is why I hope to incorporate pieces of this into my research here. Beyond academics, I enjoy cooking, playing video games and researching the lore there, playing with my son, and collecting coffee mugs.
Anya Williams
Film

Anya Williams has yet to develop any skills that would allow her to run away and join a traveling carnival troupe, so in the meantime, she earned her B.A. in 2020 and her M.A. in 2022 from the film studies program at the University of North Carolina Wilmington, where her thesis investigated the impressionist and child-centric qualities of neglected films by woman cineaste Marie Epstein. With a background in painting and photography, her research focuses on aesthetics, feminist historiography, and how films focalized from children's perspectives derive from their national and historical contexts. She enjoys overindulging in taking photographs of everything, talking about pedagogy, and playing games she can't win but loves to lose at, like chess and pool.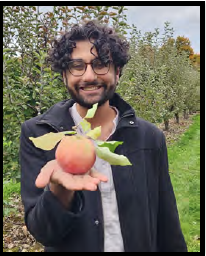 Aranveer Litt

Rhetoric, Politics, and Culture
Aranveer received his B.A. (2021) in Communication Studies from California State University, Fresno, and his M.A. (2023) in Communication and Rhetorical Studies from Syracuse University. Aranveer's master's thesis, "Death before death: The Rhetorical Construction of the Sikh Diaspora through the Murder of Sidhu Moose Wala" explored Sikh diasporic theorization through the aesthetics of Panjabi hip-hop music. Aranveer intends to continue researching Sikh identity in his graduate studies at UW. In his spare time, Aranveer enjoys crafting cocktails, hiking, and pretending to work at coffee shops.
Areyana Proctor
Media and Cultural Studies
Areyana received her BA in Journalism and Media Production with minors in leadership studies and sociology from the University of Colorado, Boulder. Her research interests include analyzing how media, particularly representations of marginalized communities, impacts social issues. She had the chance to explore this in her honors thesis titled Criminalized Representations of the Black Body and How They Impact Mass Incarceration. Areyana's passions include binge-watching YouTube commentaries and video essays, reality TV cooking shows, and coming-of-age TV shows/movies (with the occasional action/horror film) along with sometimes just sitting and listening to music. She also really enjoys reading when she can find the time to do it for fun (with a recent nonfiction streak) and hopes to also find the motivation to enjoy the outdoors more during her time in Madison.
Ben Davis
Media and Cultural Studies
Ben received his B.A. in Anthropology and Linguistics with minors in Digital Studies and Museum Studies from the University of Michigan-Ann Arbor in the spring of 2023. His undergraduate thesis, "Being Contrarian in a Post-Gamergate World: What TERFs Tell Us about Performance, Moderation, and Platforms," used online trans-exclusionary radical feminists as a case study to understand the rhetoric and spatial organization of toxic online communities after Gamergate to envision how digital hate mitigation tactics must be adapted to a post-Gamergate world. Ben hopes to continue his work on online hate by researching how the rise of far-right political groups and the performance of masculinity online has given birth to the Manosphere and investigating tactics to deradicalize young men who have become wrapped up in Incel, MGTOW, and MRA ideology. He is a fan of electronic dance music (he is beginning to produce his own music) and has an interest in Japanese internet culture and media, so his perfect evening includes binging '90s and early 2000s anime (he's currently rewatching the original Sailor Moon series).
Bengisu Simsek
Communication Science
Bengisu received her B.A. (2021) in Communication & Design and M.A. (2023) in Media and Visual Studies from Bilkent University in Ankara, Turkey. Broadly, she is interested in studying how distressing media experiences can initiate moral engagement processes. Specifically, she seeks to understand how various formal qualities of violent media may be affecting intergroup relations and prosocial outcomes. Her master's thesis at Bilkent University was titled "Reflecting on Violent Media: Empathy and Prosocial Behavior in Fictional versus Real Frames". Beyond academic research, Bengisu is a cat person, huge fan of the horror genre and loves cooking (especially Turkish dishes).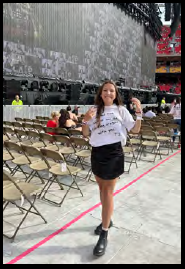 B

rook Couch
Communication Science

Brook received her BA in communication from Michigan State University this past spring with a concentration in health communication. Her research interests revolve around how people talk about weight and diet and the effects of these conversations or messages. She hopes to be able to combine her interests in health communication and message effects to take a deeper look at diet culture and its impact on individuals. In her free time, Brook enjoys yoga, watching reality tv, and reading. She is a huge fan of Taylor Swift, McDonalds fountain pops, and any board game.
C
assidy Rempel
Rhetoric, Politics, and Culture

Cassidy received her BA in Rhetoric, Writing, and Communication from the University of Winnipeg, and her MA in Communication and Culture from Toronto Metropolitan University. Her MA research analyzed the somatic effects of metaphors of pain and the ways they may impact marginalized groups. She hopes her work will inform patient-physician interactions, public discourse about health and wellness, and health policy. Her recent obsessions are knitting and speculative fiction. One of her biggest fears about leaving Canada is going months without eating poutine.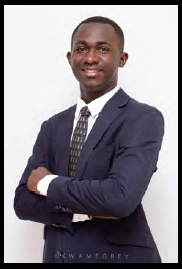 Ephraim Danquah
Rhetoric, Politics, and Culture
Ephraim Danquah is a fun and exploratory person. I am interested in developing young people to partake in democratic process through harnessing how communication research can help address these gaps. I enjoy reading, cooking and dancing. I believe in impact and community building.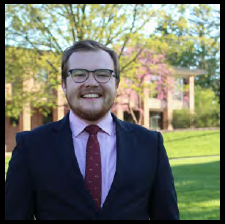 Garrett Strpko
Film
Garrett received his BA in Philosophy and Film & Media Studies from Calvin University in 2020, and his MA from Washington University in St. Louis in Film and Media in 2023. His research broadly revolves around the intersection of film theory and phenomenology. Specifically, he is currently interested in cinematic representations of the past and their influence on spectators' own relationship to history and historical consciousness. When he's not watching old war movies, Garrett is typically found playing video games, noodling on guitar or bass, or visiting used book stores with his wife, Taylor (and buying books he'll never read).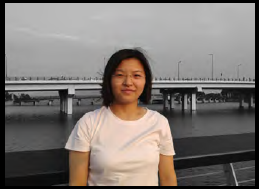 Han Zhou
Communication Science
Han received her B.A. (2019) and M.A. (2022) in Communication Studies from the School of Journalism, Fudan University in Shanghai. Before coming to Madison, she worked as a Research Assistant at Shenzhen University. Her research interests lie at the intersection of media psychology and health communication. Specifically, she is interested in understanding whether and how emerging technologies and moral/emotional language can influence people's attitudes, beliefs, and behaviors toward health issues at both the individual and societal levels. She enjoys spending time outdoors, particularly through leisurely walks around parks and lakes.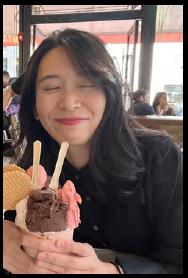 Hsuan-I Huang
Rhetoric, Politics, and Culture
Hsuan-I received her B.A. in English from National Taiwan Normal University in 2015 and her M.A. in Communication from National Chengchi University in 2020. Her research centers on the dynamic, discursive apparatus that disciplines women, especially those commonly recognized as beautiful,—and the intertwinement of philogyny and misogyny behind it. Hsuan-I was told that she explains feminism "inspiringly" when drunk (not that she remembers any of it). At UW-Madison, she hopes to carry that skill into all sober lecture scenarios, become a better coffee brewer, and experience the first snow in her life.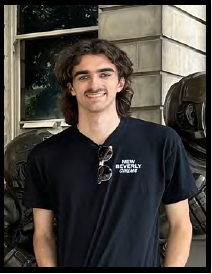 Josh Martin
Film
Josh Martin is a PhD student in Film in the Department of Communication Arts at the University of Wisconsin – Madison. After years of blogging and a lengthy stint as the film reviewer on the very professional and serious Ardrey Kell High School Morning Announcements, Josh began to explore the possibilities of academic film criticism. He earned a BA in Communication Studies and English and Comparative Literature with Highest Honors from UNC-Chapel Hill and an MA in Cinema and Media Studies from the University of Southern California. He spent most of his time in Los Angeles driving across the city to various repertory screenings and visiting famous filming locations. His research concerns international slow cinema, the hangout film, and related questions of temporality, but Josh is obsessed with all forms of cinema. If he's not at the movies, you can often find Josh watching baseball and rambling about the Chicago Cubs. His Letterboxd account is MartinOnMovies.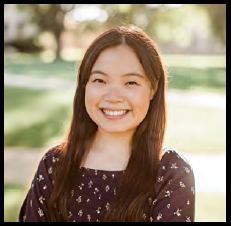 Madison Barnes-Nelson
Media and Cultural Studies
Madison earned her MA in Communication Studies from Colorado State University in 2023 and her BA in Communication Studies from Gonzaga University in 2021. Her master's thesis focused on representations of teenage girlhood in streaming TV and the industrial conditions that led to a boom of comedy teen television in the later 2010s and early 2020s. She plans to continue research on comedy, TV, media industries, and postfeminism and popular feminism as a PhD student. Outside of school, you can find her listening to Carly Rae Jepsen albums, re-watching Nancy Meyers movies, and rooting for her beloved Gonzaga Bulldogs men's basketball team and the Portland Trail Blazers.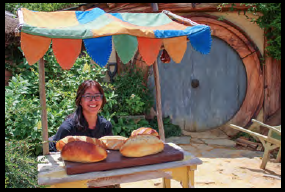 Marianne Nacanaynay
Media and Cultural Studies
Marianne received her B.A. in Communication Studies from Gonzaga University in 2022. Her primary research interest is with Filipinx American identities and their intersections with media, which she plans to expand upon at UW-Madison. Marianne is also interested in fanfiction cultures, children's media, food adaptations, and more. She (not-so-) secretly wants to start a bakery, but she (1) is not a decorator as much as a baker, so she would have to find someone to work with to help decorate; (2) thinks butter is too expensive to run a bakery; and (3) likes her research too much to pursue a different career.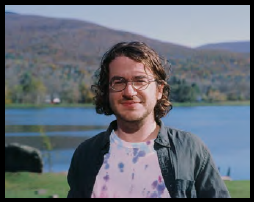 Max Kaplan
Media and Cultural Studies
Max finished up his MA in American Studies & Film Studies at The CUNY Graduate Center in 2022. Realizing he could no longer withstand CUNY's proximity to Midtown Manhattan's largest Build-a-Bear Workshop, he split for his home state of Wisconsin. Much of his recent research has been focused around film and television soundtracks and how they are incorporated into the politics of nostalgia. Though tired of answering the inevitable "what is your favorite soundtrack" question, he's decided to stick with 'The Harder They Come' as his answer. Outside academic pursuits, he enjoys making strategically sequenced running playlists and spilling coffee on just about every piece of clothing he owns.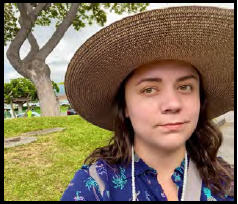 Miranda Perry
Rhetoric, Politics, and Culture
Miranda graduated with a B.A. in Journalism at the University of Wyoming and is a proud McNair Scholar. In Madison, as she grapples with adjusting to the concepts of humidity and people actually pronouncing the whole "W" in "UW", she hopes to conduct research centered around rhetoric in folklore and grief. Miranda is an avid freediver (who dabbles with SCUBA on occasion) and loves to talk ad nauseam about breathholding. Ask her about her current best time. After hours, she can be found consuming mass amounts of media, cross-stitching, slowly penning a novel, or pondering the mysteries of the deep.
Nicole Pacelli
Film
Nicole graduated from Northeastern Illinois University in 2022 with a B.A. in Communication, Media and Theatre. Her research explores how mixed-race identities are constructed and perceived through the cinematic lens, and how cinematic perception informs lived identity. Her interests include critical mixed-race studies, race and representation in American cinema and postcolonial cinema, and gender and sexuality in global horror cinema. Nicole is a retired punk rocker/roadie and former competitive roller skater who spends her free time collecting vinyl and reminiscing about '90s hip hop and indie rock (Lou Barlow meets Kim Gordon meets Chuck D), evading her favorite ferocious feline companion, Dormammu, excusing the Chicago and "house music all night long" in her, and exploring the streets of Madison for meals.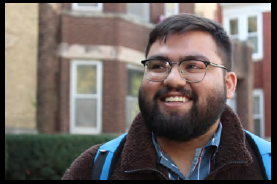 Nimish Sarin
Film
Nimish received his BS in Communication Arts (Radio-TV-Film) and Computer Science from the University of Wisconsin, Madison in 2019 and his MA in the Humanities from the University of Chicago in 2020. His research primarily centers on print culture and cinematic paraphernalia (magazines, posters, lobby cards, song booklets, gramophone records, etc.) of Hindi Cinema between the mid-1930s and the late-1950s. He is also interested in stardom studies, colonial and postcolonial sarkari documentaries, Hindi film advertising and publicity, and filmi music/sound studies. After finishing his MA, Nimish worked as a copywriter for SAGE Publications India and as a research assistant at the Centre for the Study of Developing Societies, New Delhi. When away from academia, he spends most of his time watching cricket, making (and drinking) cocktails, and petting dogs.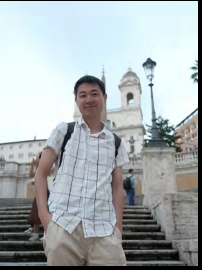 Shiwei Mo
Communication Science
Shiwei received his BA from Wuhan University in 2021 and an MA from Renmin University of China in 2023, both majoring in communication. His interests concentrate on media, technology, and psychology, particularly the interaction between emotion and media use. His master thesis focused on exergame, investigating whether cooperative/competitive gaming could mitigate gender stereotypes toward female gamers. He is highly fascinated by various kinds of simulation/strategy games. He set a rule: never play Civilization VI after 11:00 p.m. but failed to obey it often.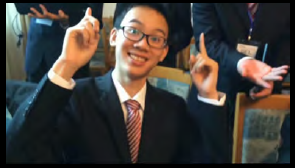 Zexuan Lin
Communication Science
Lin graduated from the University of Wisconsin-Madison in 2022 with a BBA degree, double majoring in Information System and Communication Arts. His research interest lies at the intersection of emerging communication technology and psychology. Specifically, he is excited to learn about the psychological outcome of selective self-presentation online mediated by new communication channels, livestreaming for example. He is now trying his best to rescue his soundtrack playlists out of cloud-based music platforms like Spotify by self hosting his own music streaming services in the bedroom. The buzzing noise of HDD is a little bit annoying to him though.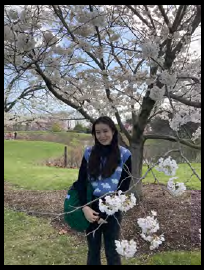 Zhi Luo
Rhetoric, Politics, and Culture
Zhi (G-e-e or Zee) is an incoming MA student in Rhetoric, Politics and Culture. Trained as a visual designer, she is interested in the visual rhetorics of authoritarian governing in commercial spaces and in everyday life. In addition to her research interest, she is also passionate about making reading materials more accessible for neurodivergent students through typography. Outside of research, Zhi enjoys digital illustration and teaching her cat tricks. As a casual gamer, she likes relaxing farming and strategy games, as well as the slightly toxic League of Legends.