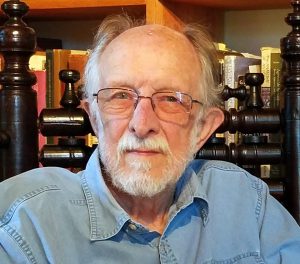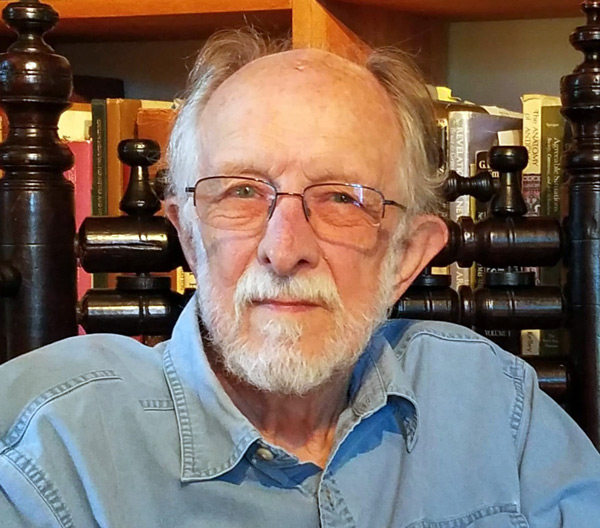 With great sadness, we note the passing of John Fiske, Emeritus Professor of Communication Arts, on July 12, 2021 following complications from heart surgery.
After beginning his career as an academic in the United Kingdom and Australia, Fiske joined the department in the late 80s. By the time he retired in 2000, to begin a second career as an antiques author, editor, and dealer, he had become one of the single most important scholars in the development of media and cultural studies in the United States and the world. His books – amongst them Television Culture, Understanding Popular Culture, Reading the Popular, Media Matters: Race and Gender in US Politics, and Power Play, Power Works – have trekked the globe, inspiring many by taking seriously popular culture and its complex meanings.
Many scholars know John Fiske for his theoretical contributions to understanding television, audiences, media power, meaning, and play, and we suspect many first came to know our university and department through Fiske. But to those who knew him at Madison, he was also a caring and thoughtful colleague, and a beloved, cherished mentor.
Emerita Professor of Communication Arts and former colleague Michele Hilmes explains that when he arrived in Comm Arts, "what is now the thriving Media and Cultural Studies area was called 'Telecommunications' and had dwindled to a handful of students. John revived it, brought in a new group of colleagues and students, and launched a new era." Fiske, she further reflects "was an inspirational colleague" who "encouraged an open, collegial atmosphere that welcomed a wide range of approaches and ideas."
Professor Henry Jenkins of University of Southern California writes of his time as one of Fiske's students that "he sparked a degree of intellectual excitement I have not experienced since" and "Like any great mentor, he empowered me to find my own voice, to draw on my own knowledge and experience, and to make my own original contribution to the field."
Professor Darrell Newton, Provost and VP for Academic Affairs at Winona State University writes, "Having returned to academe after a decade in the corporate world, working with John throughout my graduate programs reminded me that I should have never, ever left. His encouragement and kindness provided an intellectual stimulation and camaraderie I had seldom known."
Former student, Professor at University of California-Santa Barbara, and MacArthur Fellow Lisa Parks notes that "Not only was he an intellectual powerhouse, he was a gentle soul" with "a great sense of humor and a twinkle in his eyes" who cared deeply about social justice. Fiske was not just a mentor, she adds, but a dear friend who "will live on in the work, dreams, and mischief of his students."