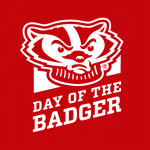 On Day of the Badger, we're focusing on raising funds to help create undergraduate internships, support graduate research, and purchase equipment.
Our majors want to get a foothold in major media and communication firms in Los Angeles, New York, Chicago, and Milwaukee. Internships are essential.
Our graduate students are researching amazing dissertations on topics such as global media distribution between Korea, Japan, and the US; brain activity during different types of creative reasoning; and editing in contemporary action films.
We need to upgrade our classroom equipment to create the best possible learning environment for our students.
From now through April 7 at 5PM CST, you can support Communication Arts and show your Badger pride.
Thank you for your support,

Kelly Conway
Chair, Department of Communication Arts