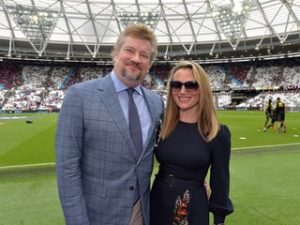 Thanks to the generosity of Kim and Kelly Kahl (BA '89), we are celebrating the creation of the Kahl Family Media Production Professorship. Kim Kahl, a publicist, and Kelly Kahl, president of CBS entertainment, have long supported UW-Madison through their participation in alumni events and an internship program for Communication Arts majors at CBS. Kelly Kahl is an active member of Communication Arts Partners, the alumni board of the Department of Communication Arts, and winner of the 2017 UW-Madison Distinguished Alumni Award.
The inaugural Kahl Family Professor in Media Production is Professor Eric Hoyt, a media historian and pioneer in Digital Humanities. Hoyt is the Director of the Media History Digital Library, which has digitized more than 2.5 million pages of out-of-copyright film and broadcasting periodicals for broad public access. He also designed and produced the MHDL's search and visualization platform, Lantern. With Communication Arts Prof. Jeremy Morris, Hoyt co-created another Digital Humanities project, PodcastRE, a digital archive and analytics platform for podcasts supported by a UW2020 grant and a NEH Digital Humanities Advancement grant.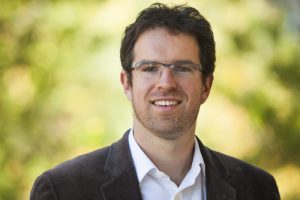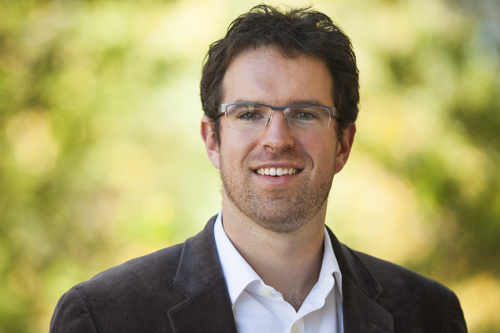 Hoyt also authored Hollywood Vault: Film Libraries before Home Video (2014), and co-edited Hollywood and the Law (2015) and The Arclight Guidebook to Media History and the Digital Humanities (2016). Professor Hoyt's students appreciate his innovative media production courses, including CA 155 (Introduction to Digital Media Production) and CA 468 (Producing for Internet TV and Video), which allow students to think entrepreneurially about how they can forge careers in the new media landscape.
"Kim and I are extremely proud to sponsor this professorship and the Kahl family is honored to be associated with it," said Kelly Kahl. "We're also delighted that Professor Hoyt is the first recipient. His groundbreaking research, instruction and leadership are helping propel UW and the Department of Communication Arts to the forefront of film and media studies and digital media production. We would like to offer special thanks to John and Tashia Morgridge, whose incredibly generous matching fund allowed us to help endow this professorship."