We are extremely delighted to announce that Professors Aaron Greer, Darshana Mini, and Amanda Shubert have accepted faculty positions in the Department of Communication Arts. We extend a warm welcome Aaron, Darshana, and Amanda!
Aaron Greer
Media Production
As a media artist, Greer has spent his career telling stories exploring race and identity in American society. His feature films, Gettin' Grown (2004) and Service to Man (2017), have played at film festivals around the world, earned awards, and received broad distribution through DVD and cable television (Service to Man is currently playing on Amazon and iTunes). Greer's current projects include a narrative podcast about a family in Appalachia and a feature film about race and basketball set in the Jim Crow South.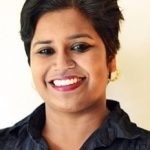 Darshana Mini
Global Cinema and Media
Darshana S. Mini, who recently defended her dissertation at the University of Southern California, explores the production histories, exhibition mechanisms and socio-political contexts of contemporary global media. Her research interests broadly include feminist media, gender and sexuality, South Asian cinema, migrant media and media ethnography. Supported by Social Science Research Council and American Institute of Indian Studies, her dissertation, "Transnational Journeys of Malayalam Soft-Porn: Obscenity, Censorship and Mediations of Desire," analyzes the development of soft-porn as a media industry and film genre in southern India.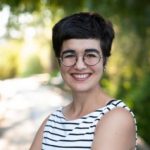 Amanda Shubert
Early Cinema and the History of Technology
Shubert specializes in pre-cinematic optical media, early film, and Victorian literary culture. She received her PhD in English from the University of Chicago, where she wrote a dissertation entitled "Virtual Realism: Victorian Fiction as Optical Technology." Her dissertation argues that the sense of realism in Victorian fiction was shaped by the visual and perceptual effects of nineteenth-century optical media such as magic lanterns, stereoscopes, and moving image toys. She has published articles on Victorian fiction, magic lantern shows, and phantasmagoria, as well as on film critic Pauline Kael.