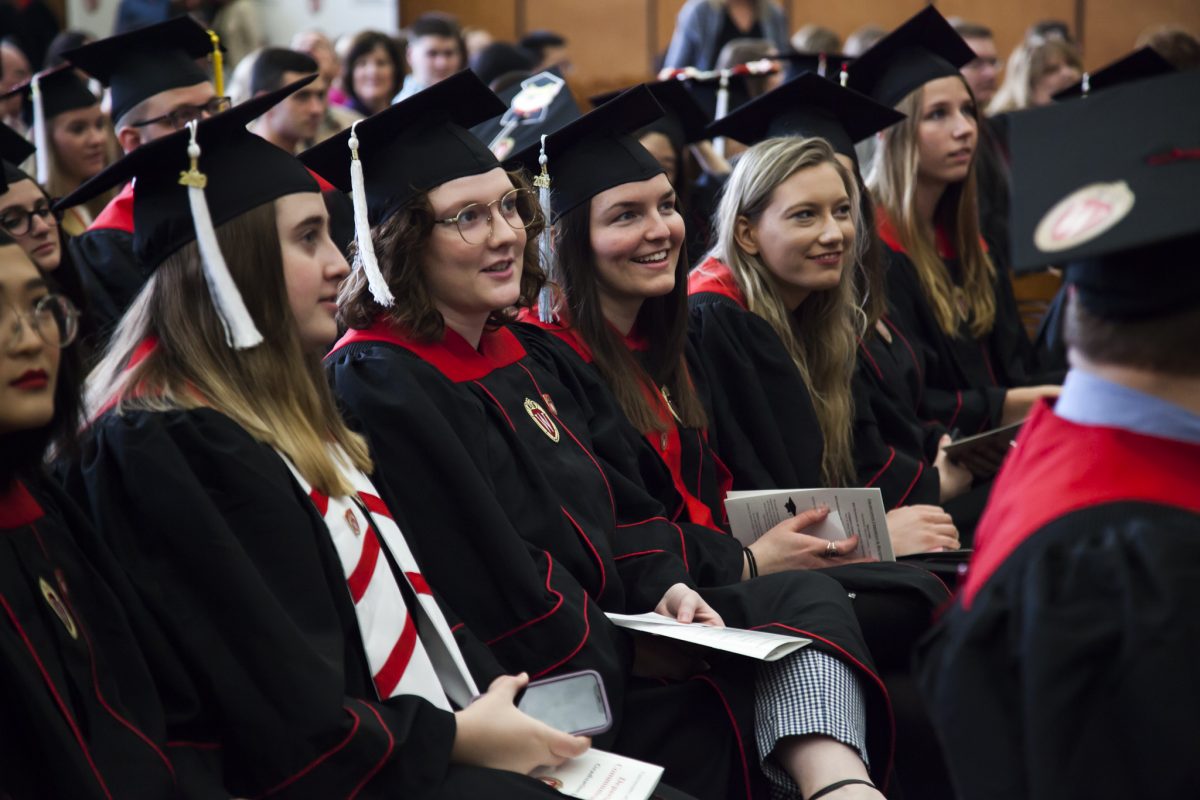 Due to the COVID-19 pandemic, the Communication Arts in-person graduation unfortunately is cancelled. Plans for an alternative graduation experience are being discussed and students will be notified at a later time with more information.
Graduating Communication Arts majors, graduate students, families and friends! Join us to celebrate the accomplishments of our graduating seniors and graduate students! From 2:00-4:00pm, a formal ceremony will be held in the Concerto and Overture rooms of Gordon Dining and Event Center, followed by a reception with appetizers and beverages.
We recommend graduates arrive around 1:30pm to get settled. Graduates are encouraged to wear their caps and gowns and recommended attire is business casual. Doors will open to guests shortly before ceremony begins.
Gordon Dining and Event Center is located at the corner of W. Dayton and N. Lake Street. The Concerto and Overture rooms are on the 2nd floor of the northeast end of the building. Nearby paid parking is two blocks north on N. Lake Street. Invitations will be emailed to graduates in April.
Please note this is a separate event from commencement. Additional information can be found here: http://ls.wisc.edu/current-students/commencement