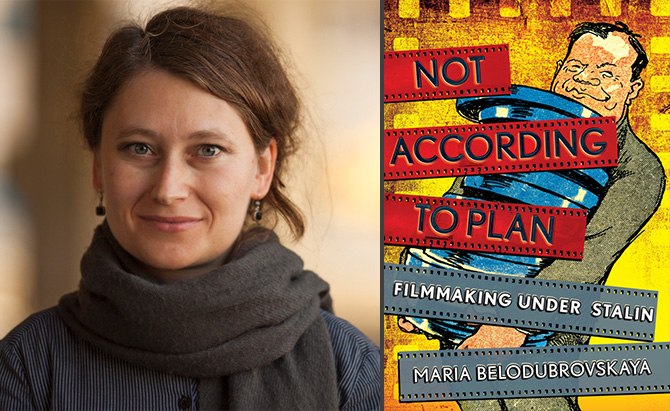 For decades, many assumed Stalin had great or total control over filmmaking in the Soviet Union. However, in her new revisionist book, Not According to Plan, Assistant Professor Maria Belodubrovskaya argues that was not the case. Instead, fascinatingly, it was empowered directors who maintained control over their films during Stalin's rule.
Professor Belodubrovskaya's research was rooted in newly released archival documents from Soviet film practitioners, administrators, and studios. The documents allowed her to see historical and ideological factors that resulted in Stalin relying on talented, pre-existing filmmakers rather than establishing a State-controlled, mass-producing film industry.
In an interview for the Cornell University Press 1869 podcast, Professor Belodubrovskaya explains that the balance between Stalin's control and the filmmakers' creative freedom "shifted toward creative freedom or non-production because the group of filmmakers he was working with were not propagandists." She continued, "They were artists, traditional intellectuals, and they cared about the art of cinema and what other filmmakers, including internationally, thought of their films as artistic products much more than they cared about the politics and ideology of the regime."
For many more insights into Not According to Plan and Professor Belodubrovskaya's findings, be sure to listen to the 1869 podcast, episode 17 and seek out her book, available here.
Not According to Plan was published on October 15, 2017 by Cornell University Press.