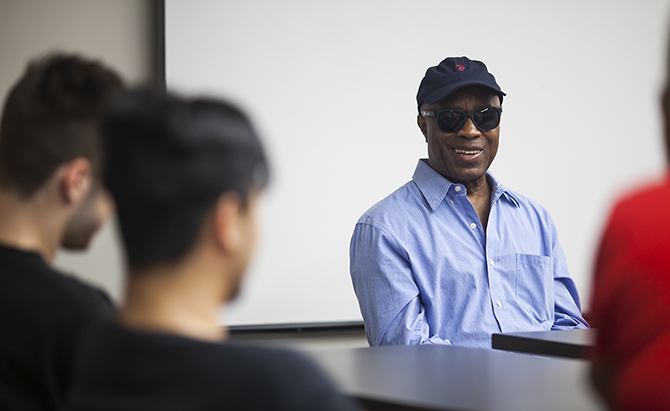 On Friday, the filmmaker Charles Burnett met with about two dozen undergraduate and graduate students from Communication Arts media production courses. In town for UW-Madison's Distinguished Lecture Series, as well as a Cinematheque screening of his 1990 film To Sleep with Anger, Burnett was gracious enough to hold an intimate Q&A with the students.
In his soft-spoken voice, Burnett led the group through a number of his filmmaking experiences, often answering questions with thoughtful, winding stories. Topics varied from working with non-actors versus experienced actors, to Burnett's experience in film school, to the making of his film Killer of Sheep (1978), and more.
Burnett attended UCLA for his MFA, but when he spoke about film school it was his fellow classmates who seemed to have the largest impact on him. A community centered on film discussion formed. Nearly every day, he and many of the other film students would have impassioned arguments about their viewpoints on film. Opinions were so strong that rifts and alliances would form between members. Discussions and arguments were heated enough to clear out restaurants.
"They'd hate to see us coming," Burnett said.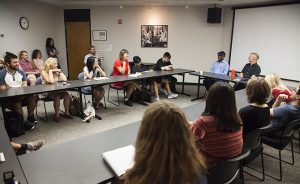 From the Q&A it was clear to see Burnett is passionate about film and sharing the craft with others. When making Killer of Sheep, he got friends and members of the neighborhood to get involved. He encouraged the involvement of young people and members of the community because he wanted to "demystify filmmaking." Today, Burnett continues to demystify it by happily meeting with students, filmgoers, and fans.
Deservedly, along with Owen Roizman, Donald Sutherland, and Agnes Varda, Burnett will receive an honorary Oscar at the Governors Awards on Saturday, November 11.