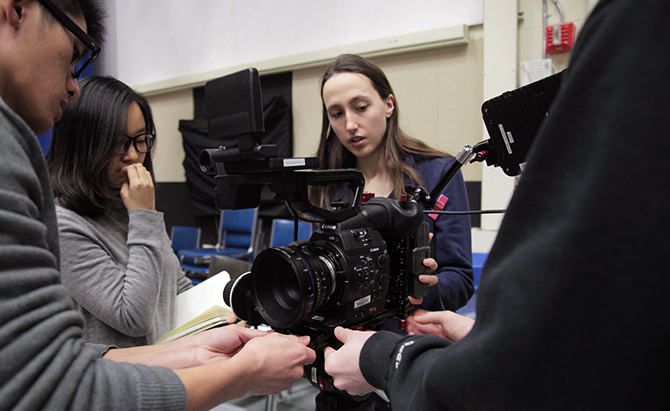 It's the year 2017 and crowdfunding films has become commonplace. Making a good film almost always requires at least a small financial investment, and sites like Kickstarter.com and Indiegogo.com make it easy for both filmmakers and donors to fund projects. Given the utility and real-world application of crowdfunding, the capstone film production course at UW-Madison, CA 659: Advanced Motion Picture Production Workshop, has made fundraising a part of the curriculum for the last three years.
In CA 659, two production crews must film a thirty-page script over the course of the spring semester. They manage all elements of making a film, from casting, location scouting, and fundraising, to filming, editing, and presenting. This semester's groups are 3155 Productions and Red Envelope Pictures, making films titled Blessing and Traces, respectively. Both groups have Indiegogo campaigns currently underway, with fundraising deadlines fast-approaching.
Below, you will find links to each films' Facebook page and Indiegogo campaign. Explore their pages to learn about the stories these budding filmmakers want to tell, and consider supporting their campaigns to help make their projects a success.
Blessing:https://www.facebook.com/blessing659/https://www.indiegogo.com/projects/blessing-a-short-film#/
Traces:https://www.facebook.com/tracesfilm2017/https://www.indiegogo.com/projects/traces-a-short-film#/
Photo credit: Kate Feldt