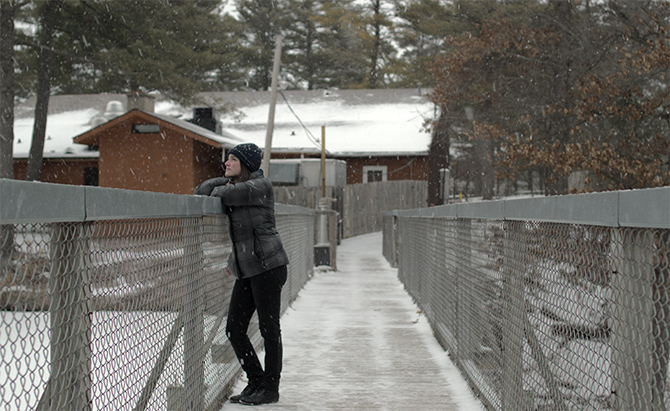 In the last few years, crowdfunding has exploded in popularity. Sites like Kickstarter.com and Indiegogo.com provide easy-to-use platforms for people to create campaigns to fund creative projects. Such projects range from new inventions, to video games, to films, and more. Each campaign sets a fundraising goal that must be met in order for the campaign to receive the money at all. In 2013, the crowdfunding industry grew to over $5 billion.
Many films have been successfully funded through Kickstarter and Indiegogo. The television show Veronica Mars funded a movie to continue its story in theaters across the nation. Zach Braff, the star of the show Scrubs, funded a film he wrote with his brother called Wish I Was Here. Even director Spike Lee has turned to Kickstarter to make his film Da Sweet Blood of Jesus. But while these examples received over $1 million from thousands of contributors, most crowdfunding campaigns are on a much smaller scale.
Micro budget films, which have budgets well under $1 million, (oftentimes between a few hundred to a few hundred thousand dollars), have used crowdfunding more and more to get made. Communication Arts grad student Brandon Colvin raised over $15,000 on Indiegogo to fund his second film Sabbatical, which debuted at the Wisconsin Film Festival last year and has received high marks from critics and various film circles. Now, undergraduate student filmmakers in Communication Arts are tapping into crowdfunding technology to support their class projects.
The capstone film production course at UW-Madison is CA 659: Advanced Motion Picture Production Workshop. The class is divided into two production crews, each charged with filming a thirty-page script over the course of the spring semester (no easy task). The students have dubbed themselves BrainTree Films and Uptown Productions, and each has created a Kickstarter campaign to help them make successful films. This is the first time CA 659 groups have utilized the popular, innovative web technology, and having financial support from contributors is bound to have a positive impact on their productions.
If you feel like contributing to either or both groups, their Kickstarter campaigns can be found below. There are only a few days left, so don't delay!
https://www.kickstarter.com/projects/426983785/friendly-crossroads-a-student-film
https://www.kickstarter.com/projects/codydunnington/jalens-turtles-a-student-film
Pictured: A preview still from BrainTree Films upcoming film FRIENDLY CROSSROADS.