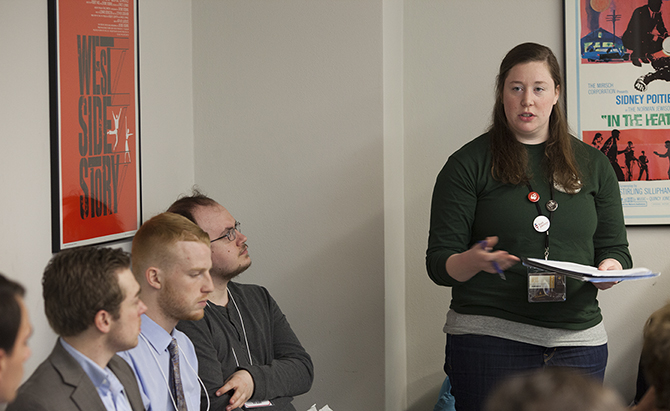 The Communication Arts Student Association (CASA) is officially a student org at UW-Madison!
Executive board elections were held on April 30 to select the association's inaugural President, Secretary, and Treasurer. The newly-elected leaders include:
Anna Reubish, President Nicole Marie Rytkonen, Secretary Jacinta Tian, Treasurer
Six additional students will serve on the executive board, but the selections are still being finalized.
Clearly, the association is just getting started, but leadership is already looking forward to the future of CASA.
"We are looking forward to hosting a variety of events, ranging from guest speakers from all aspects of the field to study sessions with fellow students. We are really looking to strengthen the Communications community, both on campus and professionally," said President Reubish.
Secretary Rytkonen said, "My goal as the first secretary of CASA is to come up with a good system to build off of as the org continues to grow." She looks forward to "bringing students from both sides of the Comm Arts major together and creating a real sense of family and bonding within the major."
Students have indicated that a sense of community is something that has been lacking within the major. Treasurer Tian said, "I was surprised that we didn't have an org for Comm Arts, so this definitely should be useful to members." The new leadership also expressed plans to give students advice on classes, arrange meetings with Comm Arts alumni, offer career-building opportunities, connect with staff facilities, and organize social events, which suggest the organization will help students in a big way once it is in full swing.
Special thanks go out to Professor Lori Lopez and Comm Arts major Bess Donoghue for the time and effort they put into starting CASA. Donoghue graduates this spring and thus won't be a member of CASA, but her work getting the association off the ground will have a big impact on many Comm Arts majors in the future.
Pictured: Bess Donoghue talks about CASA to Comm Arts majors and CAPS members on Friday, April 4th.