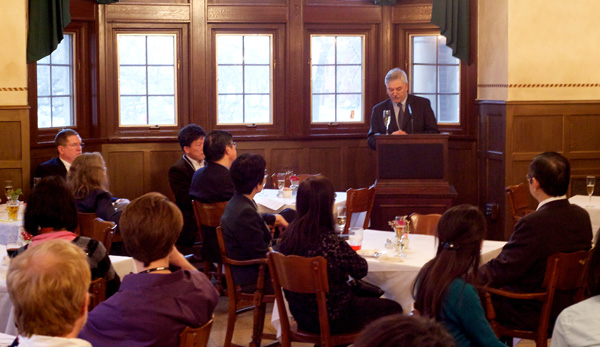 Thanks to an historic agreement between the University of Wisconsin-Madison and the government of Taiwan, the film archive of the Wisconsin Center for Film and Theater Research will receive a trove of 35mm films representing some of the best work of the New Taiwanese Cinema. The donation was first announced in November 2010 during Chancellor Biddy Martin's visit to Taiwan and is part of the University's initiative to increase cultural exchange with Taiwan.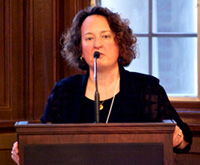 At a reception co-sponsored by the Department of Communication Arts and the Center for East Asian Studies (CEAS), representatives the Taiwan Economic and Cultural Office (TECO), who arranged delivery of the film prints, confirmed the terms of the film donation by co-signing a memo of understanding.
Professor Wenchi Lin of National Central University of Taiwan and the TECO delegation were guests of honor at the reception.Professor Sue Zaeske, on behalf of Communication Arts, andProfessor Nicole Huang, on behalf of the CEAS, welcomed our Taiwanese guests, along with Dean Giles Bousquet of International Studies. WCFTR Director Vance Kepley thanked the Taiwanese delegation for providing this important archival collection and confirmed that this will be the first of three planned film donations running through 2013.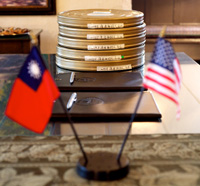 The Taiwan films were showcased in the 2011 Wisconsin Film Festival and in the UW Cinematheque series, "Taiwanese Cinema: The Next Wave". Meg Hamel, Director of the Wisconsin Film Festival and Professor Lea Jacobs, Director of the Cinematheque also spoke at the reception, noting the value of these films for cultural outreach. The films will tour the US through the end of 2011 as a traveling festival of New Taiwanese Cinema and then go into the WCFTR's permanent collection.