Lyn Van Swol
Communication Science
Professor
608-262-1947
6152 Vilas Hall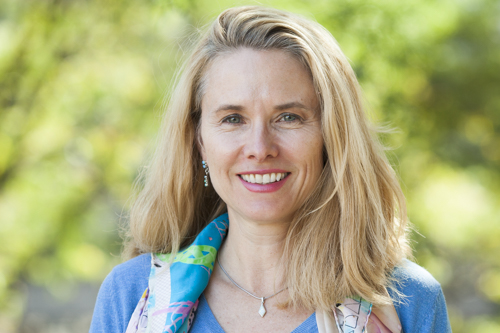 Office Hours:
Monday 2:20pm – 4:00pm
Wednesday 10:00 –11:00am
And by appointment
Expertise and Activities
I research information sharing in groups, utilization of advice, and deception in negotiations. All my research shares the theme of examining what factors are likely to increase acceptance of information during an interaction. My research on information sharing in group examines how people share information with each other in order to persuade and come to consensus in groups. I'm especially interested in the role of information members all know and share in common before having a group discussion. Talking about shared information helps create a common ground among group members. The problem is that by only talking about information that they share in common, groups fail to learn from each other and use the unique contributions of individual members. However, there are advantages to discussing shared information. My research has found that people respond positively to a group member who mentions information that others already know, and that people who hold a minority viewpoint in a group are more persuasive in the group when they frame their arguments with information already known by members of the majority opinion. I am also collaborating with several researchers to examine what factors can increase the utilization of advice. For example, some of my research examines utilization of advice in medical decision-making, and other current research examines how people respond to advice when they have asked for it versus when it is uninvited. Finally, I am completing a series of studies examining deception in monetary negotiations.
Education
Ph.D. Social Psychology with minor in Quantitative Psychology, University of Illinois, 1999
M.A. Social Psychology, University of Illinois, 1995
B.A. Psychology, summa cum laude, Loyola University, 1993
Honors/Awards
Top four paper award in group communication, NCA, 2017
Top three paper in group communication, NCA, 2013
Dennis Gouran Research Award, NCA, 2007
Top three paper in group communication, NCA, 2006
Top three paper in group communication, NCA, 2005
Articles
Chapters
2013. "Combining information and judgments.." Judgment and Decision Making at Work., Dalal, & S. Highhouse SIOP book series:Routledge, Chapter 10.
2007. "Social cognition in groups and negotiation." Communication and Social Cognition, David Roskos-Ewoldsen and Jennifer Monahan.
Courses
CA 575 – Communication in Complex Organizations
CA 368 – Theory and Practice of Persuasion
CA760 – Theory in Communication Science
Links
Curriculum Vitae