Lesley Stevenson
Media and Cultural Studies
Teaching Assistant
she/her/hers
608-265-6909
2158 Vilas Hall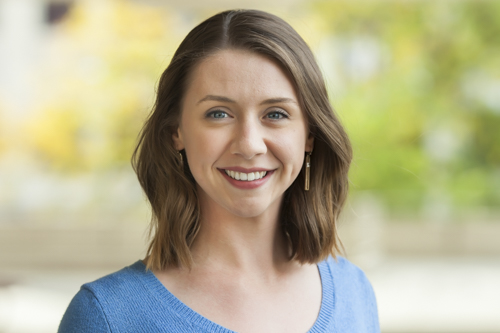 OFFICE HOURS
Spring 2022: Tuesday 2:30–3:30pm, Living Room Lab of Vilas Hall
or by appointment
COURSES TAUGHT
CA 100: Introduction to Speech Composition
CA 155: Intro to Digital Media Production
CA 250: Topics in Contemporary Media
CA 468: Producing for Internet TV and Video
RESEARCH INTERESTS
Entertainment and news media industries, industry lore, identity, precarious and early-career labor, politicians and celebrities, media authorship, media history and historiography
EDUCATION
M.A. Communication Arts, University of Wisconsin–Madison, 2021
B.A. Film, Television & Theatre and American Studies, University of Notre Dame, 2016
AWARDS & HONORS
Wickhem Award (2022) for excellence in broadcasting and production by a graduate student in Communication Arts at UW–Madison.
Sites Award (2020) recognizing outstanding achievement by a woman in radio, television, and film at UW–Madison.
Joseph P. O'Toole Award for Excellence in Film Studies (2016) presented to a graduating senior in recognition of scholarship in critical studies at Notre Dame.