Ben Singer
Film
Associate Professor
608-263-3923
6054 Vilas Hall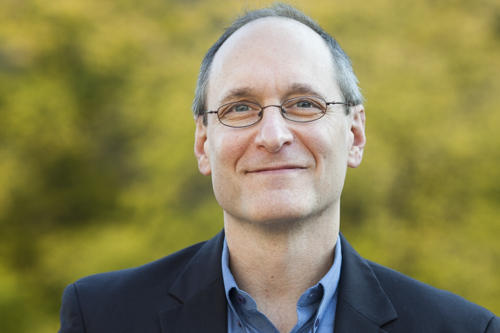 Office Hours:
Current and Future Projects
A book entitled _Moving Melodrama_ mapping the mode's affective techniques and transcultural flows.
A book on film comedy entitled _Making Light of It_ examining theories of humor, especially with regard to evolutionary hypothesis, and teasing out generic tendencies over and above the generation of humor.
A study theorizing aesthetic pleasure in film and charting factors shaping film style.
Expertise and Activities
My research has focused on social and historical issues in American silent cinema, the aesthetics of avant-garde film, and the history of film theory, particularly theory in the first third of the 20th century. My first book examined the genre of sensational melodrama in early American cinema, tracing its transposition from popular theater and documenting its social and discursive contexts with respect to experiential and ideological transformations associated with modernity. A second work collects and analyzes the writings of Alexander Bakshy, a pioneering theorist of spectatorship who argued for a modernist conception of overt presentationalism. I am currently doing research on late Romantic currents, both stylistic and thematic, in early film criticism and avant-garde film.
Education
D. Cinema Studies, New York University, 1996
A. Harvard University, 1985
Articles
1995. "Manhattan Nickelodeons: New Data on Audiences and Exhibitors." Cinema Journal 34:3, 5-35.
1990. "Jeanne Dielman…Cinematic Interrogation and 'Amplification'." Millennium Film Journal 22, 56-75.
1988. "Film, Photography, and Fetish: The Analyses of Christian Metz." Cinema Journal 27:4, 4-22.
1988. "Early Home Cinema and the Edison Home Projecting Kinetoscope." Film History 2:1, 37-70.
1987. "Connoisseurs of Chaos: Whitman, Vertov and the 'Poetic Survey'." Literature/Film Quarterly 15:4, 247-258.
Books
2001. Melodrama and Modernity: Early Sensational Cinema and its Contexts. Columbia University Press.
Chapters
2004. "Feature Films, Variety Programs, and the Crisis of the Small Exhibitor." Cinema's Transitional Era: Audiences, Institutions, Practices, Charles Keil and Shelley Stamp University of California Press.
Courses
CA 664 – Classical Film Theory
CA 463 – Avant-Garde Film
CA 354 – Styles and Genres