Liwei Shen
Communication Science
Project Assistant
She/her/hers
608-263-3996
6051 Vilas Hall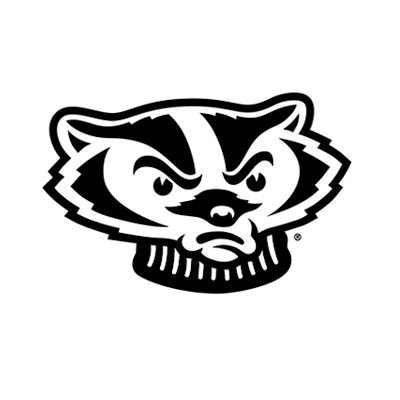 I'm a Ph.D. student in Communication Science in the Department of Communication Arts. My research interests primarily lie in persuasion, the cognitive and relational aspects of information processing and how information spread. I am also interested in applying advanced statistical and computational methods to communication research (statistical modeling, network analysis, natural language processing, and parameter selection…). My current projects look into 1) collective narcissist expression on social media and political violence; 2) scaling up misinformation correction on social media; 3) understanding individuals' misconceptions as belief networks. Besides being a graduate student, I am a tennis lover, a pawrent of a 5-month puppy, and a radar for delicious food.
Education
B.S. in Mathematics and Communication Studies, University of Michigan – Ann Arbor, 2018
Publication
Lane, D.S., Lee, S.S., Liang, F., Kim, D.H., Shen, L., Weeks, B.E., & Kwak, N..(2019) Expression and the political self: How political expression on social media can strengthen political self concepts. Journal of Communication.
Selected Conference Presentation
Shen L., Chen K. (August 2023), How Collective Narcissism Spread: Evidence from Twitter on Capital Insurrection, paper to be presented at American Political Science Association Annual meeting.
Shen. L.*, Sun Y.*, Lee D., Vraga. E., Bode L., Borah P., Shah. D., Wagner M., Yang S. (May 2023), Promoting Truth: Using Ads Promotion and Social Bots to Deliver Misinformation Correction on Social Media, Paper to be presented at the Annual International Communication Association Conference.
Shen L., Jia, X. (2021, Nov). "Pride, Protect, and Pushbacks: Modeling Chinese Netizens' Opinions on the Sino-US Trade Dispute. Midwest Association for Public Opinion Research. Chicago, IL.
Shen, L., Li, J., Tao, R., Minich, M., Okada, T., Borah, P., Yang, S. (2021, Oct). Diverging Roles of COVID-19 Misperceptions in Predicting Vaccination Intentions: Implications for Communication Campaigns, American Public Health Association. Virtual.
Shen, L., Toma, C., Harrison, K.. Parental Mediation and Parenting Pressure during Covid-19. Annual International Communication Association Conference. Virtual.
Shen, L. (2020, November) A mind is not closed for no reason: Why do some Chinese Dispute the Apollo Moon Landing. American Association for Public Opinion Research.
Teaching experience
Introduction to Speech Composition (CA 100) – Fall 2020
Theory and Practice of Persuasion (CA 368) – Spring 2021
Interpersonal Communication (CA 272) – Spring 2023
Research experience
Project Assistant, Connecting Behavioral Science to COVID-19 Vaccine Demand Network (Feb. 2021 – Dec. 2021)
Project Assistant, NSF Accelerator Program (Jan. 2022 to present)
Project Assistant, Department of Life Science Communication (Aug. 2022 to present)
Awards
Helen K. Herman Scholarships (2023)
Risser Award (2022)
Helen K. Herman Scholarships (2021)
2020 Doris A. Graber Award for the Best Public Opinion Paper
Patricia Wright Fellowship (2019)
Graduate School Fellowship (2019-2020)