Clara Paloucek
Rhetoric, Politics, and Culture
Teaching Assistant
608-263-0490
6164 Vilas Hall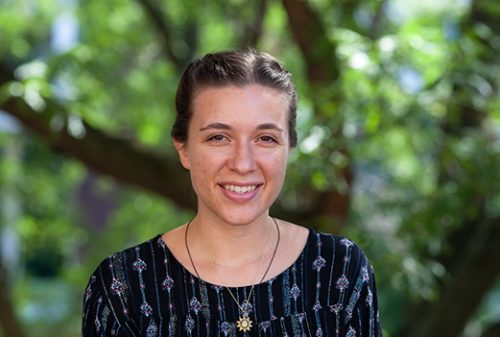 Current Projects
A current paper seeks to discern whether Henryk Górecki's Symphony No. 3 might be viewed as an artifact of Cold War rhetoric. Though the symphony is not meant to be a political statement, according to the composer, I believe this work holds significant rhetorical implications given its texts and contexts.
In a recent paper, I determine how Dvořák's "American" String Quartet is influenced by and communicates about national identity. In this and other work more broadly, I seek to understand ways in which music can be heard/seen as rhetorical, particularly in the context of national identities.
Education
M.A. Communication Arts, University of Wisconsin-Madison, anticipated 2024
B.A. Communication and History, Ave Maria University, 2022
Conference Presentations
"A Rhetoric of Myth and Reality: Exceptionalism in the American West," National Communication Association, 2022.
"Seeking the Image of Reality," on Nathaniel Hawthorne and Flannery O'Connor, Rhetoric Society of America, 2022.
Teaching Experience
Guest Lecturer
CA 260 – Communication and Human Behavior, Summer Collegiate Experience 2023
Teaching Assistant
CA 360 – Introduction to Rhetoric in Politics and Culture, Fall 2023
CA 260 – Communication and Human Behavior, Fall 2022 / Spring 2023 / Summer Collegiate Experience 2023