Jeremy Morris
Media and Cultural Studies
Associate Professor
608-262-1135
6132 Vilas Hall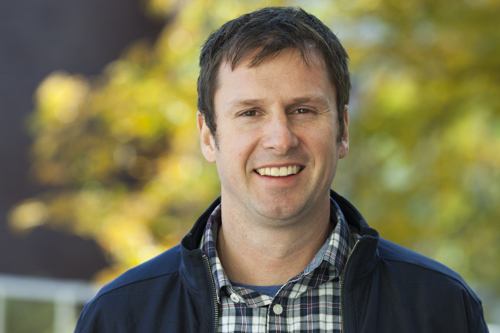 Expertise and Activities
My research focuses on new media use in everyday life, specifically on the digitization of cultural goods (music, software, books, movies, etc.) and how these are then turned into commodified and sellable objects in various digital formats. What do these new formats (e-Books, mp3's, streaming video, apps, etc.) mean for the ways we make and use the media we love? I hope my work, with its concern for artists as creators and as entrepreneurs, helps contribute to healthy and vibrant local cultural scenes. I also hope it helps users make better sense of the role new media play in their everyday lives. My recent book focuses on the shared fate of the computing and music industries over the last two decades. Entitled "Selling Digital Music, Formatting Culture", the project involved case studies of technologies – Winamp, the CD Database, Napster, iTunes, Cloud-based services – that played a key role in the migration of music on CDs to music as digital files on computers and online. While the debate on digital music tends to focus on piracy, I investigated the aesthetic and cultural consequences of digitization and the disruption of our relationship with music's commodity form. My current research project follows the ongoing digitization of cultural products by looking at the emergence of "app culture", or, the culture around the production of software applications for mobile media and and a host of other devices. Looking at apps within a longer history of marketing and selling software as a commodity, the project hopes to explore how apps and the practices that surround their production and use have readjusted the economics and industrial structure of software development and shifted our relationship with casual and everyday software.
Education
Ph.D. McGill University, 2010
M.A. Ryerson/York University, 2005
B.S. Queen's University, 1998
Honors/Awards
UW2020 Discovery Initiative, Office of the Vice Chancellor for Research and Graduate Education/WARF, 2017
Digital Humanities Advancement Grant (with co-PI Eric Hoyt), National Endowment for the Humanities – Office of the Digital Humanities, 2017
Borghesi-Mellon Interdisciplinary Workshop in Sound Studies, University of Wisconsin Madison Center for the Humanities, 2015
Post-Doctoral Scholarship, Fonds québécois de la recherche sur la société, 2010
Dissertation Grant, Media@McGill, 2009
Best Conference Paper Award, IASPM-Canada, 2008
Canadian Doctoral Fellowship, Social Sciences and Humanities Research Council, 2007
Articles
Books
2018. Appified: Culture in the Age of Apps (Edited Collection, with Sarah Murray). Ann Arbor: University of Michigan.
2015. Selling Digital Music, Formatting Culture. Berkley: University of California Press.
Chapters
2018. "Platform Fandom." The Routledge Companion to Media Fandom, Melissa Click and Suzanne Scott New York: Routledge, 356-364.
2018. "Is it Tuesday: Novelty Apps and Digital Solutionism." Appified: Culture in the Age of Apps, Jeremy Wade Morris and Sarah Murray Ann Arbor: University of Michigan, 91-101.
2016. "App Music." Music and Virtuality, Sheila Whiteley and Shara Rambarran Oxford University Press.
2008. "Delegating the Live: Musicians, Machines, and the Loops they Create." Sonic Mediations: Body, Sound, Technology, Carolyn Birdsall and Anthony Enns Cambridge University Press.
Courses
CA 346 – Critical Internet Studies
CA 449 – Sound Cultures: Podcasting and Music
CA 459 – New Media and Society
CA 950 – Digital Methodologies
CA 950 – Digital Commodities