Marie-Louise Mares
Communication Science
Professor
she/her/hers
608-263-2350
6140 Vilas Hall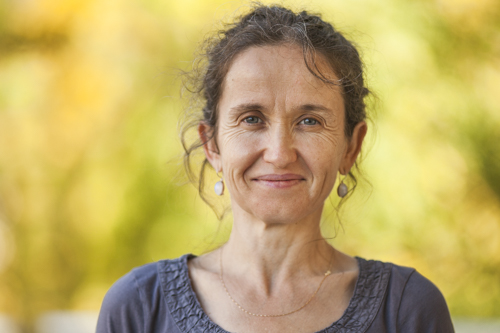 Office Hours:
Monday 12 – 1 PM in my office
Friday 12- 1 pm zoom online no appointment needed
Friday 1- 2 pm zoom online, sign up on Calendly.
See Canvas for links for zoom and Calendly.
Current Research Interests
Media use and identity development, including family dynamics with regard to children's and teens' developing identities.  A focal area of interest includes LGBTQ identities.
Prosocial and educational media use and interpretations.
Life-span developmental changes in media use and responses
Social media systems/interventions to support individuals with chronic health conditions including substance use disorders
Expertise and Activities
Developmental and positive media effects
Most recently, my interests have focused on the ways that children, youth, and parents may influence each other via shared media use and discussion of media content.  I have been examining how such processes might vary for identities that are marginalized and that are or are not shared between parents and children. As in all my work, I am interested in positive outcomes of media use – in this case, the ways in which media use may foster youth identity development and support.
In my research on children, I am focused on the possibility that television and other media can be used for positive social change, including reducing bias and prejudice. To that end, I have been examining children's comprehension and interpretations of prosocial and educational programs and ways to make such programming more effective.
In my research on adults, I have been interested in examining what it is about aging that might cause changes in media use and effects. I am currently working with colleagues in the Center for Health Enhancement System Studies to examine online interventions to improve outcomes and quality of life for (a) older adults with multiple chronic conditions and (b) patients with substance use disorders.
Recent Honors/Awards
Fellow, International Communication Association
2022 Top Student-Led Paper, Children and Adolescent Media Division, International Communication Association, with AnneMarie McClain as lead author
2018 Senior Scholar, Children and Media Division of the International Communication Association
Sample Articles
McClain, A.M. & Mares, M. L. (2022, available online ahead of print). Media messages: Intersections of media and ethnic-racial socialization among African American families. Research in Human Development
Mares, M. L., *Bonus, J. A., & *Peebles, A. (2022). Love or comprehension? Exploring strategies for children's prosocial media effects.  Communication Research 49(6), 763-791
Mares, M. L., *Chen, A., Bond, B. (2021 available online ahead of print). Mutual influence in LGBTQ teens' use of media to socialize their parents.  Media Psychology.
Mares, M. L. (2020). Mostly positive: effects of reminding White teens about Latino and Asian American celebrities. Media Psychology, 23(6), 765-793.
Mares, M.L., Bartsch, A., & *Bonus, J. A., (2016). When meaning matters more:  Media preferences across the adult life-span. Psychology and Aging, 31, 513-531.
Mares, M. L. & *Sivakumar, G. (2014).  "Vámonos means go, but that's made up for the show"  Preschool viewers' interpretations of cultural depictions in TV programming. Developmental Psychology, 50, 2498-2511.
Mares, M. L., & Pan, Z. (2013).  Effects of Sesame Street:  A meta-analysis of children's learning in 15 countries.  Journal of Applied Developmental Psychology, 34, 140-151.
Mares, M. L., * Braun, M. T., & * Hernandez, P. (2012).  Pessimism and anxiety:  Effects of tween sitcoms on expectations and feelings about peer relationships in school. Media Psychology, 15, 121-147.
Mares, M. L., & * Acosta, E. E. (2010). Teaching tolerance via TV narratives in the US: Young viewers need help with the message. Journal of Children and Media, 4, 231-242.
Mares, M. L. & * Sun, Y. (2010). The multiple meanings of age for television viewing.  Human Communication Research, 36, 372-396.
Mares, M. L., Oliver, M. B., & Cantor, J. (2008). Age differences in adults' emotional motivations for exposure to films. Media Psychology, 11, 488-511.
Mares, M. L. & * Acosta, E. (2008). Be kind to three-legged dogs:  Children's literal interpretations of TV's moral lessons. Media Psychology, 11, 377-399.
Mares, M. L. & * Woodard, E. (2005).   Positive effects of television on children's social interactions: A meta-analysis.  Media Psychology, 7, 301-322.
Grants
2021 Multiple Principal Investigator (with David Gustafson) Family-focused vs. drinker-focused smartphone interventions to reduce drinking-related consequences of COVID-19. Funded by National Institute of Alcohol Abuse and Alcoholism.  $3.5 million
2021 Multiple Principal Investigator (with David Gustafson) Using smart displays to implement an evidence-based eHealth system for older adults with multiple chronic conditions. Funded by NIH – National Heart, Lung, Blood Institute.  $3.9 million
2020 Multiple Principal Investigator (with David Gustafson) Using smart devices to implement an evidence-based eHealth system for older adults. Funded by the Agency for Healthcare Research and Quality.  $3.5 million
Other
Van den Bulck, J., Ewoldsen, D., M. Mares, M.L. & Scharrer, E.  2020 (Eds). The International Encyclopedia of Media Psychology.  New York:  John Wiley & Sons.  (3 volumes)
Associate Editor, Journal of Children and Media
Courses
CA 361 – Quantitative Research Methods in Communication Arts
CA 565 – Communication & Interethnic Behavior
CA 616 – Mass Media and Youth
CA 325 – Mass Media and Human Behavior