Jason Kido Lopez
Media and Cultural Studies
Assistant Professor
he/him/his
608-262-1872
6136 Vilas Hall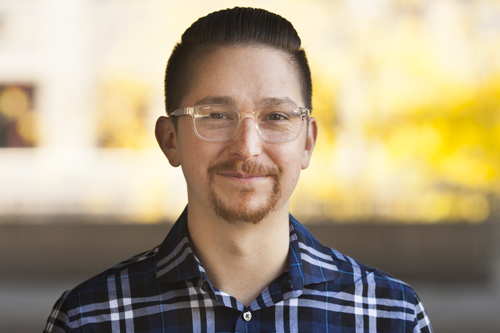 Current and Future Projects
A project analyzing the cultural, institutional, economic, historical, and gaming relationships between sports, sports media, and sports games like fantasy sports, sports betting, and March Madness.
Ongoing research on the relationship between athlete expression/activism and sports leagues, with a focus on anti-racism in particular.
Expertise and Activities
My research examines sports media from a critical/cultural perspective. With my background in philosophy and experience teaching ethics courses, I am drawn to the many normative questions that arise in the contemporary sports media landscape. I'm particularly interested in how the genre expectations surrounding sports media allow for unique potentialities in the way that athletes, media industries, and games interact. This includes investigations into branding and athlete political expression like Colin Kaepernick's. I am also currently working on a book manuscript that explores "games around games," including fantasy sports, sports betting, and sports video games. From the golden age of horse racing and betting, to the fantasy boom of the nineties and aughts, to the contemporary legalization of sports wagering, the sports media industry has regularly used sports gaming to create interest and shape fan tastes. This project will look at how sports media companies currently and historically use the uncertainty of competitive outcomes to construct and profit from sports games, exploring the deep connections between sports, games around sports, and media.
Education
Ph.D. Philosophy, Indiana University, 2011
B.A. Philosophy, Pomona College, 2004
Articles
Lopez, Jason Kido. (2021). "Rewriting Activism: The NFL Takes a Knee," Critical Studies in Media Communication.
Lopez, Jason Kido. (2013). "Kierkegaard's View of Despair: Paradoxical Psychology and Spiritual Therapy," Res Philosophica. 90 (1), 589-607.
Lopez, Jason Kido and Fuxjager, Matthew. (2012). "Self-deception's Adaptive Value: Effects of Positive Thinking and the Winner Effect," Consciousness and Cognition. 21 (1), 315-324.
Books
Lopez, Jason Kido. (2023). Redefining Sports Media. Routledge.
Lopez, Jason Kido. (2016). Self-Deception's Puzzles and Processes: A Return to a Sartrean View. Lexington.
Chapters
Lopez, Jason Kido. (2022). "The Construction of Sports Fandom by Sports Betting Companies."  In Routledge Handbook of Sports Fans and Fandom, Eds. Danielle Saver Coombs and Anne Osborne. Routledge.
Lopez, Jason Kido. (2022). "ESPN+: Subscribing to Diversity, Marginalizing Women's Sports."  In From Networks to Netflix: A Guide to Changing Channels, 2nd Edition, Ed. Derek Johnson. Routledge.
Lopez, Jason Kido. (2020). "Branded as Live and Real: The NFL's and NBA's Amplification of Athlete Activism." In Race and Media: Critical Approaches, ed. Lori Lopez. New York: NYU Press.
Lopez, Jason Kido. (2018). "DraftKings." In Appified, Eds. Jeremy Wade Morris and Sarah Murray.  Ann Arbor: University of Michigan Press.
Lopez, Lori Kido and Lopez, Jason Kido. (2017). "Deploying Oppositional Fandoms: Activists' Use of Sports Fandom in the Redskins Controversy."  In Fandom: Identities and Communities in a Mediated World, 2ndEdition, Eds. Jonathan Gray, Cornel Sandvoss, and C. Lee Harrington.  New York: New York University Press.
Other Invited Writing
Lopez, Jason Kido. (2021). "Sports Betting and the Branded Purity of the Olympics." Olympic and Paralympic Analysis 2020: Mega Events, Media, and the Politics of Sport. https://olympicanalysis.org/section-4/sports-betting-and-the-branded-purity-of-the-olympics/
Lopez, Jason Kido. (2020). "Screwball and the Paradoxical Absurdity of Sports Scandals." Docalogue.  https://docalogue.com/screwball/
Courses
CA347/CLS347 – Race, Ethnicity and Media
CA359 – Sports Media
CA375 – Ethics of Entertainment Media
CA608 – Sports Gaming