Vance Kepley
Film
Professor Emeritus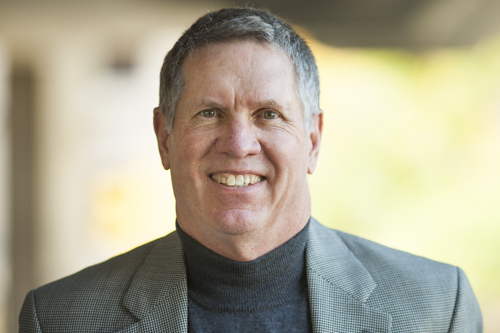 Expertise and Activities
I teach and do research in the history of cinema. Much of the work I have done over the years has concerned the relationship between film and social history, considering how major films have addressed their socio-historical contexts. These interests were first sparked during my graduate education (I had the good fortune to study film in this department, and I had outstanding teachers who are now outstanding colleagues.) This emphasis on historical context served me well in the research area I have cultivated since my days in graduate school, Russian/Soviet cinema; that national cinema, in particular, has always had a strong political dimension. I have consistently found that studying Russian/Soviet cinema provides insight into the history of modern Russia, and I try to convey that in my teaching in the area. This interest in the social dimension of cinema has also informed my more recent research projects on documentary film, since documentary is a mode that often directly addresses topical social issues. I annually teach undergraduate courses in these two areas of Russian film and documentary, and I have found that my research really does benefit my teaching, especially in my Russian course.I have recently assumed the role of Director of the Wisconsin Center for Film and Theater Research, which I consider an honor. The Center manages one of the nation's largest, most valuable research archives on the history of broadcasting, theater and film.My hobbies, which are shared with my wife and best friend Betty Kepley, are seasonally determined: tennis in summer and alpine skiing in winter. I expect that I would find eternal contentment if it were somehow possible to move Summit County, Colorado closer to Madison, Wisconsin.
Education
Ph.D. University of Wisconsin – Madison, 1978
M.A. University of Wisconsin – Madison, 1976
B.A. University of Illinois, 1973
Articles
2001. "The Order of Point of Order." Film History, 13, 2.
1996. "Federal Cinema: The Soviet Film Industry, 1924-32." Film History, 8, 3.
1995. "Pudovkin, Socialist Realism, and the Classical Hollywood Style." Journal of Film and Video, 47, 4.
1993. "Eisenstein as Pedagogue." Quarterly Review of Film and Video, 14, 4.
1990. "The Weaver Years at NBC." Wide Angle, 12, 2.
1990. "Soviet Cinema and State Control: Lenin's Nationalization Degree Reconsidered." Journal of Film and Video, 42, 2.
1986. "The Kuleshov Workshop." Iris, 4, 1.
1985. "The Origins of Soviet Cinema: A Study in Industry Development." Quarterly Review of Film Studies, 10, 1.
1983. "Spatial Articulation in the Classical Cinema: A Scene from His Girl Friday." Wide Angle 5, 3.
1979. "Intolerance and the Soviets: A Historical Investigation." Wide Angle 3, no. 1.
1974. "The Evolution of Eisenstein's Old and New." Cinema Journal, 14, 1.
Books
2003. The End of St. Petersburg: The Film Companion.
1986. In the Service of the State: The Cinema of Alexander Dovzhenko. Madison
Chapters
1997. "Eisenstein and Soviet Cinema." Defining Cinema, Peter Lehman New Brunswick
Courses
CA 958 – Film Historiography
CA 950 – Documentary Theory
CA 456 – Russian and Soviet Cinema
CA 358 – History of Documentary Film
CA 352 – History of World Cinema
Links