Michele Hilmes
Media and Cultural Studies
Professor Emerita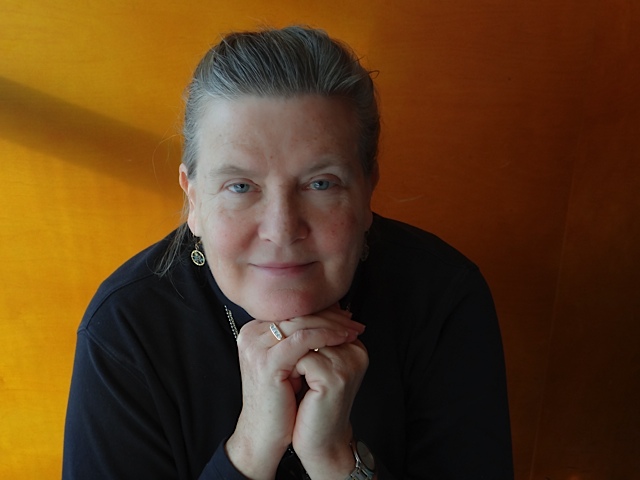 Expertise and Activities
In 1993 I joined the Media and Cultural Studies area of the Comm Arts faculty, teaching both undergraduate and graduate courses in broadcasting history, sound studies, historiography, cultural theory, and media industry studies. Over the next 22 years I served the department in a number of positions, including Director of Undergraduate Studies, Associate Chair, Director of Graduate Studies, Director of the Wisconsin Center for Film and Theater Research, and Department Chair. Along the way I served on more than 80 PhD committees and as doctoral supervisor of 25 PhD students who now hold faculty positions at institutions as various as UW-Madison, UCLA, the University of Colorado, Auburn, SUNY-Oneonta, Denison, Goucher College, American University, University of Kansas, Colorado State, and many more. I retired from the UW in 2015 and now live in the Hudson Valley with my husband Bruce Croushore.
My research and publications have centered around media history, with an emphasis on radio and sound studies and on transnational media flows. With Mia Lindgren I co-edited The Radio Journal: International Studies in Broadcast and Audio Media and am proud to serve on the organizing committee of the Radio Preservation Task Force, a joint project of the Library of Congress and the National Recording Preservation Board. I am currently co-editing The Oxford Handbook of Radio Studies, with Andrew Bottomley, for Oxford University Press, forthcoming 2021.
Education
BA in Comparative Literature, Indiana University
MA, PhD in Cinema Studies, New York University
Honors and Awards
Distinguished Career Achievement Award, Society for Cinema and Media Studies, 2017
Wayne Danielson Award for distinguished contributions to communications scholarship, Moody College of Communications at the University of Texas-Austin, 2015
Fulbright Research Fellowship, University of Nottingham, UK 2013-14
Resident Fellowship, Institute for Research in the Humanities, UW-Madison, 2010
Vilas Fellowship, University of Wisconsin-Madison Graduate School, 1999-2001
Books
Contemporary Transatlantic Television Drama. Co-edited with Roberta Pearson and Matt Hills. Oxford University Press, 2019
Only Connect: A Cultural History of Broadcasting in the United States. Fourth edition. Cengage, 2013
Radio's New Wave: Global Sound in the Digital Era. Co-edited with Jason Loviglio. Routledge, 2013
Network Nations: A Transnational History of British and American Broadcasting. Routledge, 2011
NBC: America's Network. Editor. University of California Press, 2007
The Television History Book. Editor, with Jason Jacobs. British Film Institute, 2003
Connections: A Broadcasting History Reader. Editor. Wadsworth Press, 2002
Radio Reader: Essays in the Cultural History of Radio. Co-edited with Jason Loviglio. Routledge, 2001
Radio Voices: American Broadcasting 1922 – 1952. University of Minnesota Press, 1997
Hollywood and Broadcasting: From Radio to Cable. University of Illinois Press, 1990
Selected Articles and Chapters
"Interpreting Radio: Culture in Sound and the Role of Media Studies," New Review of Film and Television Studies, 16:4 2018, 420-425.
"PBS," in The New Television Industries: A Guide to Changing Channels, ed. Derek Johnson. Routledge, 2017.
"Sound/Soundwork," Keywords in Media Studies, ed. Jonathan Gray and Laurie Ouellette, New York University Press.
"The Lost Critical History of Radio," Australian Journalism Review Special Edition "Radio Reinvented: the enduring appeal of audio in the digital age," 36:2, July 2014.
"Transnational TV: What Do We Mean by "Co-Production," Anymore?," Media Industries Journal, 1:2, Fall 2014.
"Never Ending Story: Authorship, Seriality, and the Radio Writers Guild." In Companion to Media Authorship, ed. Jonathan Gray and Derek Johnson. Wiley Blackwell, 2013.
"The New Materiality of Radio: Sound on Screens" in Radio's New Wave, ed. Michele Hilmes and Jason Loviglio. Routledge, 2013.
"'The New Vehicle of Nationalism': Radio Goes To War." Oxford Handbook of Propaganda Studies, ed. Russ Castronovo and Jonathan Auerbach. Oxford University Press, 2013.
"The Whole World's Unlikely Heroine: Ugly Betty as Transnational Phenomenon" in Reading Ugly Betty: TV's Betty Goes Global, Janet McCabe and Kim Akass, eds. London: I.B. Taurus, 2013, 26-44.
"Sound Representation: Nation, Translation, Memory" in Media, Sound and Culture in Latin America and the Caribbean, ed. Alejandra Bronfman and Andrew Grant Wood. University of Pittsburgh Press, 2012.
"Cinema and the Age of Television, 1945 – 1975," Blackwell's History of American Film, ed. Cynthia A. Lucia et al., 2010.
"The Work of the Archive in the Age of Digital Reproduction: Featured Collections at the Wisconsin Center for Film and Theater Research" Critical Studies in Television 5:2 (2010)
"The 'North Atlantic Triangle': Britain, the US, and Canada in 1950s Television," Media History 16:1 (2010) 31-52.
"Whose Text Is It Anyway? Creativity, Authorship, and the Transnational in Television," Critical Studies in Television 3:2 (Autumn 2008) 100-102.
"Television Sound: Why the Silence?" Music, Sound, and the Moving Image 2:2 (2008) 153-162.
"Nailing Mercury: The Problem of Media Industry Historiography," Media Industries: History, Theory, and Method, ed. Alisa Perren & Jennifer Holt. London: Blackwell, 2008, 21-33.
"Front Line Family: Women's Culture Comes to the BBC," Media, Culture and Society 29:1, (January 2007) 5-29.
"The Bad Object: Television in the American Academy," Cinema Journal 45:1, Fall 2005
"Fanny Brice and the Schnooks Strategy," Spectator, June 2005 (19 pp).