Robert Asen
Rhetoric, Politics, and Culture
Professor
608-263-1418
6142 Vilas Hall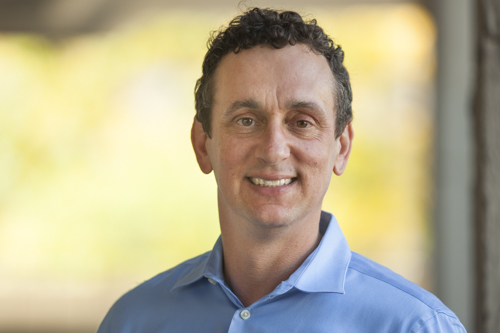 Office Hours:
Expertise and Activities
Robert Asen's research and teaching focus on the intersections of democracy, discourse, and education. Asen is driven to understand the dynamics and implications of the important relationship between public education and vibrant democratic practice. He recognizes that public schools serve as vital community institutions that prepare students to discover their interests and talents and strengthen communities. Asen examines public discourses on education, including recent policy efforts to privatize public education and propogate market-based reforms, as well as responses by local communities to support their public schools. Asen is currently working on a book project titled Democratic Relationships: Publics, Markets, and the Struggle for Education. In this book, he compares education debates at the federal level, state level in Wisconsin, and local level in communities across Wisconsin. In recent years, at both the federal and state level, policies like vouchers and tax credits have situated public schools as market actors competing with charter and private options. At the local level, community advocacy groups have offered a different vision of public education that views local schools as serving a variety of important functions and anchoring their communities. Asen argues that federal and state policymakers should pay greater attention to the voices in the local communities they serve.
Education
Ph.D. Northwestern University, 1998
M.A. University of North Carolina, Chapel Hill, 1994
B.A. University of Illinois, Urbana-Champaign, 1991
Honors/Awards
Golden Monograph Award, National Communication Association, 2018
Honored Instructor, University of Wisconsin Housing, 2018
Distinguished Scholar, National Communication Association, Rhetorical and Communication Theory Division, 2014
Vilas Associate, UW Graduate School, 2013
Resident Fellow, UW Institute for Research in the Humanities, 2012
Kohrs-Campbell Prize in Rhetorical Criticism, Michigan State University, 2011
James A. Winans-Herbert A. Wichelns Memorial Award for Distinguished Scholarship in Rhetoric and Public Address, National Communication Association, 2010
Marie Hochmuth Nichols Award for Outstanding Scholarship in Public Address, National Communication Association, 2010
Principal Investigator, How School Boards Weigh Research Findings in Policymaking, William T. Grant Foundation, 2009
Articles
2018. "Public: A Network of Relationships." Rhetoric Society Quarterly, 48, 297-305.
2017. "Neoliberalism, the Public Sphere, and a Public Good." Quarterly Journal of Speech, 103, 329-49.
2013. "Research Evidence and School-Board Deliberations: Lessons from Three Wisconsin School Districts." Educational Policy, 27 , 33-63.
2012. "Lyndon Baines Johnson and George W. Bush on Education Reform: Ascribing Agency and Responsibility through Key Policy Terms". Rhetoric and Public Affairs, 289-318.
2011. "The Research Says': Definitions and Uses of a Key Policy Term in Federal Law and Local School Board Deliberations". Argumentation and Advocacy, (47): 195-213.
2010. "Reflections on the Role of Rhetoric in Public Policy". Rhetoric and Public Affairs, (13): 121-43.
2009. "Ideology, Materiality, and Counterpublicity: William E. Simon and the Rise of a Conservative Counterintelligentsia". Quarterly Journal of Speech, (95): 263-88.
2004. "A Discourse Theory of Citizenship". Quarterly Journal of Speech, (90): 189-211.
Books
2016. Text + Field: Innovations in Rhetorical Method (edited volume). State College: Pennsylvania State University Press.
2015. Democracy, Deliberation, and Education. State College: Pennsylvania State University Press.
2010. Public Modalities (edited volume). Tuscaloosa: University of Alabama Press.
2009. Invoking the Invisible Hand: Social Security and the Privatization Debates. East Lansing: Michigan State University Press.
2002. Visions of Poverty: Welfare Policy and Political Imagination. East Lansing: Michigan State University Press.
2001. Counterpublics and the State (edited volume). Albany: State University of New York Press.
Courses
CA 360 – Introduction to Rhetorical Theory and Criticism
CA 969 – Theories of the Public Sphere
CA 967 – Rhetoric and Public Policy
CA 969 – Rhetoric and Critical Theory
CA 571 – Contemporary Rhetorical Theory
CA 610 – Democratic Deliberation and American Education
Links
Curriculum Vitae