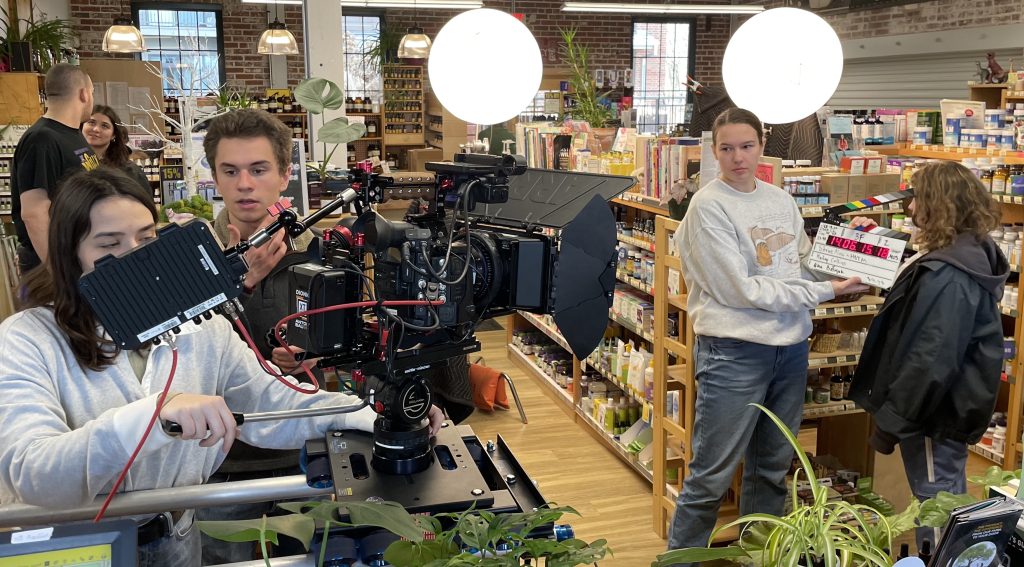 Communication Arts maintains a list of all students currently enrolled in their media production courses and can share your email assistance request with our students. Interested parties will contact you directly. You will agree to terms with students outside the auspices of Communication Arts or the University of Wisconsin. Students cannot use Communication Arts equipment for such projects and must provide their gear.
Here are our guidelines for your email message.
Start with a clear and relevant subject line that summarizes the message. Here are two good subject line examples:
 Production Assistant needed, November 15, $250/day
 Produce a 5-minute Video on Recycling, complete by June 2024
Include the following: in the body of the message:
Your full name and contact information

If relevant, the business or organization you represent

When and where is the work, what is the time commitment?

Length of the completed video(s)

Compensation for the students

Equipment that is needed (remember that students cannot use Communication Arts equipment for such projects)

Specifics of the assistance you need (roles and responsibilities)

Any other relevant information such as travel, physical requirements, etc. 
To share your opportunity with our students, please email Erik Gunneson (gunneson@wisc.edu), Faculty Associate. Contact Erik if you have any questions.