Current:
Scott M. Broetzmann is President and Co–Founder of Customer Care Measurement and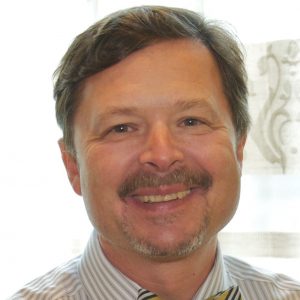 Consulting (CCMC), a firm providing a broad range of consulting services related to the customer experience including strategy, operations, organization and change, and measurement, centered on creating sustainable solutions to improve bottom–line performance and anticipate risk. He received his BA from the University of Wisconsin–Madison, in Psychology and Communication Science in 1982, and received his MA in Communication Arts in 2018. Having collaborated with more than 500 companies, worldwide, in nearly every sector, Mr. Broetzmann has a well–rounded, results–focused, and practical perspective on how to make the leap from measuring to managing the customer experience. His work and perspectives are routinely featured in the national and international conversation about the customer experience. You might read about his views in The Wall Street Journal, The New York Times, The Washington Post, USA Today, Business Week, Forbes, or Money as well as on CNN, MSNBC, and CBS News.
Joanne Cantor, Professor Emerita at the University of Wisconsin–Madison, is an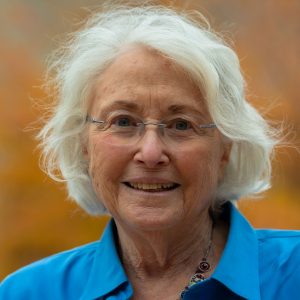 internationally recognized expert on the psychology of media. She has published more than 100 articles in academic journals, and has testified before US Congressional committees as well as the FCC. She has been a guest on numerous television shows including Oprah and Good Morning America, and is the author of three books based on her research: a parenting book, Mommy, I'm Scared: How TV and Movies Frighten Children and What We Can Do to Protect Them, a children's book, Teddy's TV Troubles, and a book for adults, Conquer CyberOverload: Get More Done, Boost Your Creativity, and Reduce Stress.
Joe Daguanno is a partner and majority shareholder in Mid-West Family Broadcasting and a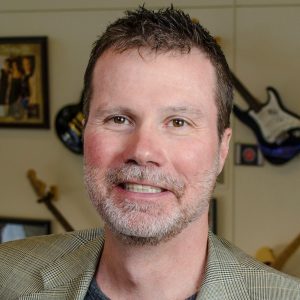 sister company, Boom Tap Business Consulting. He received his BA in Communication Arts in 1989 with an emphasis on Radio, Television, and Film. He has been involved with media and marketing his whole career which has included everything from broadcast talent to creating a digital marketing company. Joe is also a graduate of the Wizard of Ads Academy under the tutelage of Roy Williams. He is a member of the GiGi's Playhouse board of directors, the Salvation Army board of directors and a member of the Greater Madison Vision board of directors. Joe lives in the Madison area, where he also coaches football.
Alice Ferris is the founding partner of GoalBusters, a consulting firm in Flagstaff, Ariz.,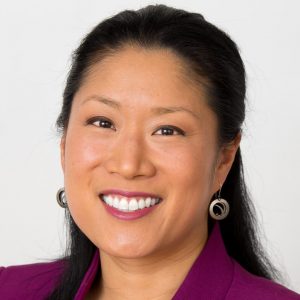 focusing on small nonprofits. Through her consulting firm, she is currently supporting fundraising activities for KAWC Colorado River Public Media and Border Radio in Yuma, Ariz., the Experimental Aircraft Association in Oshkosh, Wisc., and Lowell Observatory in Flagstaff, Ariz., among others. Prior to launching her consulting firm, Ferris served as director of development and similar positions for a variety of organizations, including Lowell Observatory, Flagstaff Medical Center and KNAU Arizona Public Radio, all located in Flagstaff. Ferris has more than 30 years of affiliation with public broadcasting and has appeared on numerous public television and radio pledge drives, including national PBS fundraisers for Downton Abbey, Ken Burns: America's Storyteller and Suze Orman's Financial Solutions for You.
Mary Anne Fitzpatrick has served the University of Wisconsin as a professor, chair of the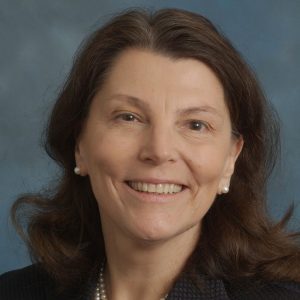 department, the deputy dean of the College of Letters and Science and the senior advisor to the Chancellor on Distributed Education. At the University of South Carolina, she has been the founding dean of the Dean of the College of Arts and Sciences, the senior associate provost for special academic initiatives, the vice president of the USC system and the Chancellor of the University of South Carolina Upstate. In addition, Fitzpatrick has served as the President of the International Communication Association and the Council of Colleges of Arts and Sciences. Currently, a Carolina Distinguished Professor, Fitzpatrick is an internationally recognized authority on interpersonal communication.
Vanessa Frank received her BA in Communication Arts from UW–Madison in 1995. Vanessa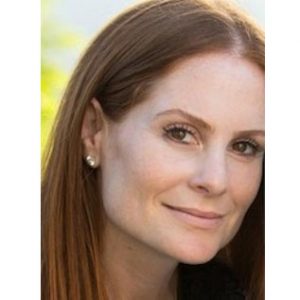 began her career in fashion public relations in New York working at Chanel and later transitioned into community outreach and philanthropy in Los Angeles. Vanessa's achievements are measured in lives changed and community impact. She currently serves on the Board of Advisors of I Have a Dream Los Angeles, as well as The Zimmer Children's Museum. Vanessa is actively involved in providing economically challenged inner city students in Los Angeles the opportunity and skills to attend college. Vanessa co-founded and oversees 4sight4children at UCSD, which provides critical eye care to children who would not otherwise have access to it. Vanessa is involved with Joyful Heart, an organization that helps the lives of women and children who have been victims of abuse. Vanessa also published a cookbook, Compliments of The Chef, with 100% of the profits benefiting The Los Angeles Regional Food Bank. Vanessa is on the Los Angeles Badger Board and an active member of Los Angeles Badger Women.
Sean Hanish is an award-winning feature film and commercial director, writer and producer.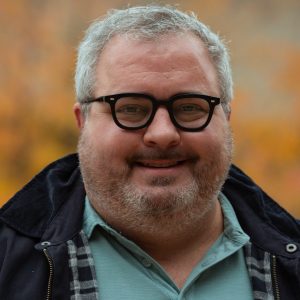 He has produced three films (RETURN TO ZERO, SISTER CITIES, SAINT JUDY), all alongside fellow Badger alum and CAPs member Kelly Kahl. RETURN TO ZERO earned an Emmy nomination for its star, Minnie Driver, and a WGA Award nomination for Sean. SISTER CITIES sold out its world festival premiere at Michael Moore's Traverse City Film Festival and is now streaming on Netflix. Most recently, Sean directed and produced SAINT JUDY, starring Michelle Monaghan, Alfred Molina, Alfre Woodard, and Academy Award winner Common. Sean also writes, directs, and produces commercials through his production company Cannonball Productions (40% Badger employment rate!) in Los Angeles. His commercial clients include Cindy Crawford, Sofia Vergara, Eric Church, Disney, Rooms To Go, NCAA, Hallmark, Liz Claiborne, and Oscar De La Renta. After graduating from UW, Sean completed his Master of Arts at the University of Southern California School of Cinema-Television.
Erik Hellum is COO/Local Media for Townsquare Media, the third-largest owner of radio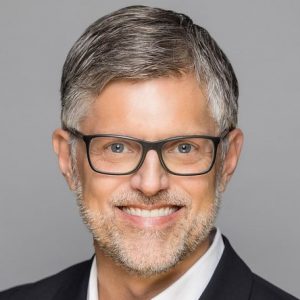 stations in the U.S., overseeing operations of 318 stations in 67 markets. He served as President of GAP West Broadcasting from May 2008 to August 2010 until its acquisition by Townsquare Media. Erik received a B.A. from the University of Wisconsin-Madison ('87) in Communication Arts (Radio, TV, Film) and began his career at Katz Radio in New York after securing a summer media-research internship posted on a door in the Comm Arts faculty corridor. He parlayed that internship into a sales position with Katz in Boston and went on to management positions of increasing responsibility in its Philadelphia, Chicago, Los Angeles, and New York offices. He became Vice President/Sales when Katz sold to AM/FM and oversaw early cross-platform sales efforts for Clear Channel Communications in Chicago. In 2002, he left to pursue his dream of being a broadcaster. He worked for Bonneville International Communications as Vice President/Market Manager of WIL/WRTH in St. Louis, MO, and later as Vice President/Market Manager of KTAR AM/FM and KPKX in Phoenix, AZ. Erik and his wife, Jennifer ('89), currently live in New York.
Derek Johnson is Professor and Chair of the Communication Arts Department.  He is also an alumnus, having completed his PhD in Communication Arts in 2009.His research has revealed how the media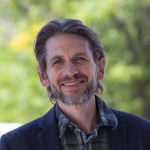 industries'  reliance on reproduction strategies can spark intense struggles over creativity, status, and the inheritance of cultural power.  In his first book, Media Franchising: Creative License and Collaboration in the Culture Industries (NYU Press, 2014), he examined the economic and creative imperative to construct "franchises" that can be expanded across markets and renewed over time.  This perpetual extension into the future was the focus of Transgenerational Media Industries: Adults, Children, and the Reproduction of Culture (University of Michigan Press, 2019), which examined how industries transmit narratives, identities, and practices from one generation to the next.  His current research investigates the potential for these future-oriented industrial processes to support activist struggles for (and against) social change.
Stephen P. Jarchow is a media and real estate investor. He has been involved in the production and/or distribution of over 250 motion pictures and 22 television series. He has been a partner in over 200 real estate ventures. Mr. Jarchow has invested in a variety of businesses including digital and print publishing, on demand and linear television, OTT video services and digital distribution. Mr. Jarchow received a BBA, MS and JD all with Honors from the University of Wisconsin. Mr. Jarchow is the author of four books on real estate taxation and finance. He compiled and edited "Graaskamp on Real Estate." Mr. Jarchow's motion picture, "Departures" received the Academy Award® for Best Foreign Language Film. Mr. Jarchow produced "Gods and Monsters" directed by Bill Condon and starring Ian McKellen, Brendan Fraser and Lynn Redgrave, which received three Academy Award® nominations (winning for Best Adapted Screenplay), four Golden Globe nominations (winning for Best Supporting Actress), three Independent Spirit Awards, and numerous other international accolades including Best Picture from the National Board of Review. Mr. Jarchow produced the award winning social media for the 2014 Daytime Emmys®. Mr. Jarchow is a member of the Television Academy of Arts and Sciences and has been nominated for four Emmy Awards®.
Kelly Kahl was promoted to President, CBS Entertainment in May 2017, reporting directly to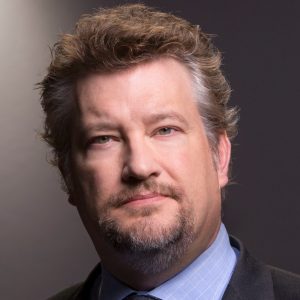 Leslie Moonves, Chairman and CEO, CBS Corporation. Kahl, who has helped build CBS' highly successful primetime schedule for more than 20 years, leads the Network's Entertainment division. As part of his new role, he also oversees Entertainment matters in Marketing and Promotion, Digital/Interactive, Diversity, Publicity, Research and Scheduling. For the last 21 years, Kahl has helped build CBS' durable and successful scheduling framework that nurtured hit shows for the Network and valuable programming assets for CBS Corporation. The Network has been #1 in viewers for 14 of the last 15 seasons, including nine straight. He also helped make key scheduling moves that have vaulted shows to huge success, including BULL, KEVIN CAN WAIT, BLUE BLOODS, SURVIVOR, THE BIG BANG THEORY, "CSI" and all three editions of the NCIS franchise. He also serves on the board of Pop, a cable network (formerly known as TVGN) that is a joint venture between CBS and Lionsgate Entertainment. Kahl had been Senior Executive Vice President, CBS Primetime, since 2005. He joined CBS in January 1996 as Vice President, Scheduling, CBS Entertainment, following three years as Director, Network Research at Warner Bros. Television. He joined Lorimar Television in 1990 (before Lorimar and Warner Bros. Television combined operations) as a research intern and quickly rose through the ranks as a research analyst and then manager, before assuming responsibility for the research department in 1993. Kahl is a graduate of the University of Wisconsin at Madison (B.A., Communications, 1989) and the University of Southern California's Annenberg School for Communications (M.A., Communications Management, 1991).
Vance I. Kepley is Emeritus Professor of Film in the Department of Communication Arts. He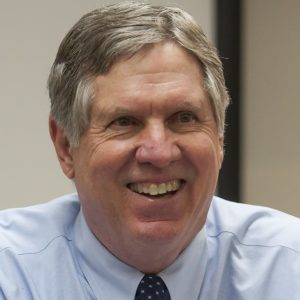 served on the Department faculty for 36 years before retiring in May 2017. In the course of his UW career he taught a variety of courses related to film history, and he conducted research focused on film and social history with special interest in Russian/Soviet cinema and documentary film. He held several Departmental offices including Department Chair, Associate Chair, and director of the Wisconsin Center for Film and Theater Research. He is also a Communication Arts alumnus, earning his MA (1976) and PhD (1978) from the Department.
Barry Kotler is a Television Agent at leading entertainment and sports agency Creative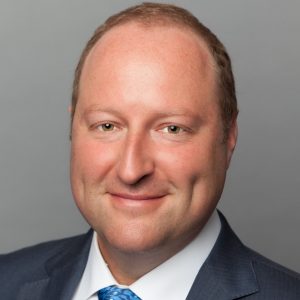 Artists Agency (CAA). Kotler works in the Los Angeles office and works with many of the world's leading content creators. A few of the series that Barry is involved with are BLACKISH, GROWNISH, MIXEDISH, MOM, RICK & MORTY, BOJACK HORSEMAN, SATURDAY NIGHT LIVE, FAMILY GUY, THE ORVILLE, as well as family franchise such as LOST IN OZ on Amazon, SANTIAGO OF THE SEAS and TINY CHEF SHOW on Nickelodeon, KLAUS on Netflix, SCOOB!, THE GRINCH, and THE MUPPETS. Prior to joining CAA in 2009, Kotler spent five years as a Television Agent at The Gersh Agency. Kotler earned a Bachelor's degree from the University of Wisconsin, Madison, an MFA in Producing from UCLA, and is a member of the University of Wisconsin's School of Communication Arts board.
Scott Landsman is currently the Head of Television for Dwayne Johnson and Dany Garcia's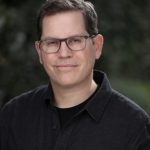 Seven Bucks Productions. In this role, he is responsible for overseeing the development and production of half-hour scripted live action and animated comedies, one-hour dramas/dramedies and unscripted series as well as international development.
Prior to joining Seven Bucks, Landsman was Senior Vice President, Comedy Development for Sony Pictures Television where he fostered relationships with writers, creative talent, agents and managers while supervising new concepts from idea stage through series orders for broadcast, cable and streaming services. Landsman developed The Afterparty and Platonic for Apple TV+, Twisted Metal for Peacock, Woke for Hulu, Clean Slate for Freevee, the animated series Good Times for Netflix, as well as ABC's The Goldbergs which ran for 10 seasons and sold in syndication. He also worked on the Emmy award-winning Norman Lear/Jimmy Kimmel live event specials Live in Front of a Studio Audience.
Previously, Landsman was Vice President, Original Programming and Development at Comedy Central from 2007-2011. He joined the network in 2004 as Director, Current Programming and in 2006 was named Director, Original Programming and Development.
Landsman is a graduate of the University of Wisconsin – Madison with a degree in Journalism and is a member of the UW's Communication Arts board. He has been a mentor in Youth Mentoring Connection's mentor/mentee program for over a decade.
AJ Long attended UW-Madison from 2010-2014 and earned his BA in Communication Arts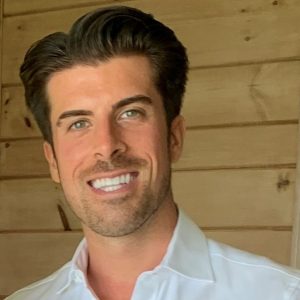 (Communication Science and Rhetorical Studies). He is currently pursuing screenwriting in Los Angeles and living on the west side of town in the vibrant (and always interesting) Venice community. During his undergraduate studies, AJ worked with campus leaders in implementing the WiGrow program at UW-Madison. WiGrow is an engagement effort aimed to increase the positive impact of student employment through supervisor and student employee conversations. He hopes to someday be as distinguished as his fellow board members
Luke Mueller received his B.A. in Communication Arts (Radio, TV and Film) from UW-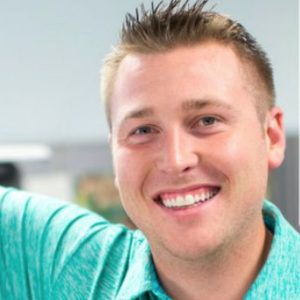 Madison in 2015. Since graduation, he has worked in roles that blend enterprise communications, technology, and strategy needs together. In his current role as Director of Digital Strategy for Walmart Inc., he oversees various internal technologies that optimize the ways of working, while also informing and connecting associates. These platforms include enterprise email messaging, internal social media and recognition, associate-facing digital signage, and enterprise video solutions amongst other tools. Luke has previously served in various roles at Thomson Reuters and Kohl's, where he managed technologies related to intranets, corporate sites, executive communications platforms, analytics and reporting, brand social media, company-wide email, digital signage, video solutions, company event streaming and Q&A, internal social media, online diagramming and whiteboarding tools, and enterprise surveying.
Robert Pepper received his BA and PhD from the University of Wisconsin-Madison and is Head of Global Connectivity Policy and Planning at Meta (formerly Facebook) helping lead their worldwide connectivity and technology policy, focusing on strategies to promote innovation and investment in infrastructure and connectivity leading to Internet inclusivity. Previously as Cisco's Vice President for Global Technology Policy, Pepper helped governments develop national digital strategies. Before that, he led the Federal Communications Commission's strategy office developing policies to promote the development of the Internet, competition in fixed and mobile telecommunications and the transition to digital television. He also led the domestic policy office at the National Telecommunications and Information Administration.  He has also held faculty positions at the Universities of Iowa, Indiana, and Pennsylvania and is a member of advisory boards at Columbia University and Michigan State University as well as a member of various industry and government boards including the Internet Society, the OpenRAN Policy Coalition, the U.S. Telecommunications Training Institute, and the UK's OFCOM Spectrum Advisory Board.
Jay Russell earned a BA in Communication Arts from UW-Madison in 1980 focusing on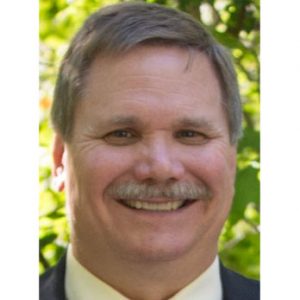 Radio, TV and Film production. Instead of the production side, Jay ended up working on the business side of television. Starting with a television listings company, Jay worked up through the ranks to run the Atlanta office of TV Data Technologies before a corporate merger ended that phase of his career. After moving to Milwaukee, he joined StorerTV, a company that provided program management software systems used to manage programming contracts and their associated financial information. Involved in marketing, client support, training and finally sales, Jay worked with a number of broadcast groups including Raycom, Hearst and the CBS Television Stations Group along with cable networks like Golf Channel, BET, WWE, Univision, EWTN, and Bounce TV. When SintecMedia acquired StorerTV in 2012, Sales/Traffic and Affiliate Revenue Management systems were added to the list of products he represented. Currently Jay works out of his home in Madison, serving on a team which handles US sales and operations for Tedial, a media asset management and workflow company based in Spain. Over the years, he has worked with high school foreign exchange students and has also performed and taught improvisational comedy. He met his lovely and talented wife, Dana, in Witte Hall. They have a daughter, son-in-law and two delightful grandchildren.
Dan Ryan is a Director of Digital Advertising Sales & Partnerships at NBCUniversal.  As a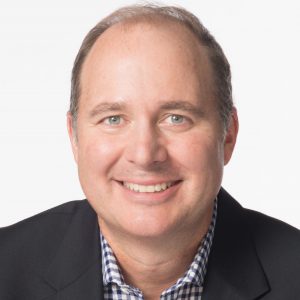 Communications Arts (TV, Radio & Film ' 93) student, he started his media career working for The Onion.  Not only did The Onion introduce media sales/marketing as a career, it's also where Dan met his wife Trish (BS Consumer Science '93).  After graduation, Dan worked at various media publishers including Delta's Inflight Magazine – SKY, DC Comics, and Rodale Inc.  In his current role, Dan helps media clients navigate the wide portfolio of NBCUniversal entertainment brands and the complex world of video streaming.
Tarek Saleh is a former Pro football player in the National Football League. He played for the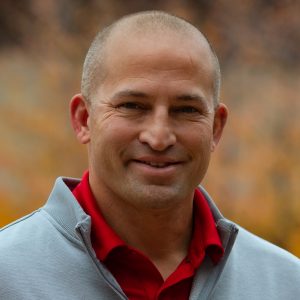 Carolina Panthers (1997–1998) and the Cleveland Browns (1999–2001). He is one of the few Palestinian Americans to have played in the NFL. He was born in Woodbridge, Connecticut attending Notre Dame High School (West Haven, Connecticut) and graduating in 1997 from the University of Wisconsin-Madison, majoring in communication arts. While at the UW, Tarek was a student-athlete playing all four years as a linebacker for the Badgers Football team. He was selected all-big ten as a junior and senior and Sporting News All-American as a Senior. Tarek currently is a business development consultant for Kollege Town Sports and Profit Point Tax Technology.
Adam Schweitzer is a board member, partner, and co-head of the talent department at ICM Partners, a talent and literary agency representing clients in the fields of motion pictures, television, publishing, music, theater, corporate branding and digital media. ICM Partners is one of the predominant agencies in the United States and Europe, with its principal offices in Los Angeles, New York and London. He oversees the careers of a diverse roster of leading clients such as Academy Award® winners Christoph Waltz, William Hurt, and Dianne Wiest, Golden Globe Award® Winner Uma Thurman, Emmy Award® winners Ray Romano and Kristin Chenoweth, Tony Award® winners Nina Arianda, Annaleigh Ashford and Frank Langella. Other notable clients of Adam's include Cillian Murphy, Orlando Bloom, Christina Hendricks, John Cena, Katie Holmes, Michael Sheen, Patrick Stewart, John Cusack, Famke Janssen, Rebecca Ferguson, David Harbour, Sebastian Stan, David Strathairn, Bill Pullman, Taye Diggs and Gretchen Mol.
Rick Stoner is the Vice President of Client Strategy at Derse, ranked by Ad Age as a top 50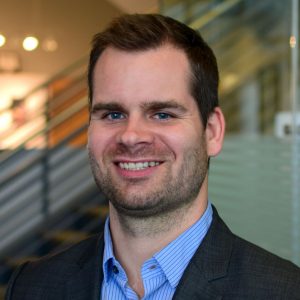 independent marketing agency in the U.S. and a top 10 experiential agency. A member of the class of 2006 and a transfer student, he is a first generation college graduate and passionate about social mobility. Rick wrote for The Badger Herald, interned at ESPN Radio, provided on-air color commentary for the Madison Mallards and worked at Der Rathskeller during his time at UW-Madison. Starting in 2005, he spent many weekends in Chicago pursuing a path in comedy at Second City before focusing on a career in marketing. Working at three marketing agencies in the Chicago and Milwaukee areas over his sixteen year career, he's had the privilege of serving some of the world's most prominent brands through roles in marketing strategy, new business development, public relations and social media. He resides in the Milwaukee area with his wife and three children.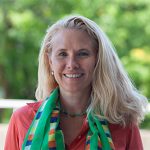 Lyn M. van Swol is a professor and associate chair in the Communication Arts department. She received her PhD in social psychology at University of Illinois at Urbana-Champaign and taught at Northwestern University for eight years before coming to University of Wisconsin-Madison.  She teachers persuasion, organizational communication, communication theory, and group communication. Lyn is the editor of the journal Small Group Research. Her research interests include the role of language in social influence in group decision-making, factors that affect advice utilization, and the importance of groups in creating norms to tackle environmental problems.
Matthew Tauber is Executive Vice President of Brand Development for Apex Exchange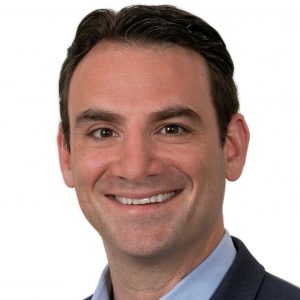 which is a division of Publicis Groupe, the third largest Ad-Holding company in the world. His responsibilities include working with brands to opt-in and seek out new ways to find value, efficiencies and innovative solutions that are outside of a traditional Ad-agencies core capabilities. Prior to coming to Publicis in 2018, Matt served as Vice President of Ad-Sales at Turner Entertainment from 2012-2018. He was also an Account Executive at Turner and FX Networks and started his career as a Media Buyer at Optimum Media. He is a graduate of the University of Wisconsin-Madison ('99) where he majored in Communication Arts (TV, Radio & Film).
Maurice VerStandig is an AV-rated attorney known for his aggressive, unconventional, and detail-oriented approach to cases, Mr. VerStandig counsels various regional businesses, an international charity, and numerous individuals whose complex and diverse personal holdings regularly invite an equally complex and diverse array of legal issues. He has successfully tried cases before dozens of federal and state courts, negotiated favorable settlements in a multitude of other litigation matters, structured financial transactions and corporate deals involving tens of millions of dollars, consulted with both bettors and operators on a wide array of gaming-centric regulatory matters, and established a reputation as a source of pragmatic legal advice for businesses and individuals alike.
Christina Wade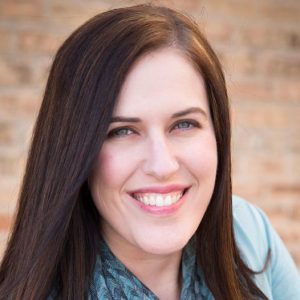 received her BA in Communication Arts (Radio, TV and Film) from UW-Madison in 2007. Currently an Assistant Director, Content Marketing at EY, Christina is an experienced B2B marketing professional. She has been helping companies chart and execute their marketing, client development and business development initiatives since graduation. Christina resides in southeastern Wisconsin with her husband and two children.
Emeritus:
Tino Balio is Emeritus Professor of Communication Arts at the University of Wisconsin–Madison. Balio served as director of the Wisconsin Center for Film and Theater Research (1966–1982), chair of the Department of Communication Arts (1997–00), and executive director of the Arts Institute (1998–04). A specialist in the history of the American film industry, Prof. Balio is the author or editor of seven books, including a two volume history of United Artists, The American Film Industry, Hollywood in the Age of Television and most recently, The Foreign Film Renaissance on American Screens 1946–1973. He is the 2001 recipient of the inaugural Academy Film Scholar Grant from the Academy of Motion Picture Arts and Sciences and other awards.
David Bordwell is Jacques Ledoux Professor Emeritus of Film Studies at the University of Wisconsin–Madison. He holds a master's degree and a doctorate in film from the University of Iowa. His books include The Films of Carl Theodor Dreyer (University of California Press, 1981), Narration in the Fiction Film (University of Wisconsin Press, 1985), Ozu and the Poetics of Cinema (Princeton University Press, 1988), Making Meaning: Inference and Rhetoric in the Interpretation of Cinema (Harvard University Press, 1989), The Cinema of Eisenstein (Harvard University Press, 1993), On the History of Film Style (Harvard University Press, 1997), Planet Hong Kong: Popular Cinema and the Art of Entertainment (Harvard University Press, 2000), Figures Traced in Light: On Cinematic Staging (University of California Press, 2005), The Way Hollywood Tells It: Story and Style in Modern Movies (University of California Press, 2006), and The Poetics of Cinema (Routledge, 2008). He has won a University Distinguished Teaching Award and was awarded an honorary degree by the University of Copenhagen. His web site is www.davidbordwell.net.
Stuart N. Brotman received his J.D. from the University of California at Berkeley, where he served as Note and Comment Editor of the California Law Review. He received his M.A. in Communications from the University of Wisconsin–Madison, where he specialized in communications regulation and policy. He received his B.S. in Communication Studies and Mass Media, summa cum laude, from Northwestern University. As an undergraduate, he also studied international and comparative broadcasting at the Center for Communication Studies in London. Mr. Brotman completed the professional programs in negotiation and mediation at Harvard Law School. He is an appointed member of the US Department of State Advisory Committee on International Communications and Information Policy (ACICIP), serving in an advisory capacity concerning major economic, social and legal issues and problems in international communications and information policy. He currently teaches Entertainment and Media Law at the Harvard Law School and serves as a faculty adviser to the Harvard Law School Committee on Sports and Entertainment Law. He also serves on the Harvard Business School Executive Education Program faculty. Mr. Brotman has served in three Presidential administrations, including the landmark federal task forces that led to the introduction of cellular telephone and direct broadcast satellite services in the United States, and to the development of e–mail as a competitive, commercial service. He also was an inaugural member of the Copyright Arbitration Royalty Panel.
Lee deBoer is a media veteran with broad experience in television, cable and new media. From 1976–1995, he served at Time–Warner's Home Box Office, where he was responsible for the development and launch of Cinemax, The Comedy Channel/Comedy Central, HBO Multiplex, HBO Ole, HBO Hungary, HBO Asia. He was Executive Vice President, HBO; President, HBO International and also President of Time–Warner International Broadcasting, before he established Media Futures, a multi–media consultancy in 1995. In 1997, deBoer was recruited to be CEO of New Century Network, the venture established by the nine largest newspaper companies to build a national network on the Internet. Mr. deBoer also served as CEO of Automatic Media, an Internet media and software company. He earned his BA in Communication Arts from the UW in 1974.
Steve Draginis graduated in 1993 with a Communications degree, found his way into Sales and Marketing for a worldwide Highway Safety Construction Company based in Chicago, IL. Within his role for Quixote Corporation and then later Lindsay Transportation Safety, Steve added the responsibilities of Project Management for construction projects across the world. Steve worked closely with Government Agencies to orchestrate projects and specifically address the need for safety on the World's roadways. An expert in "Roadway Safety Devices" and roadway design features, Steve added an MBA from Keller Graduate School of Management in 2005, and began his second career as a Business Development Manager addressing failing business and resurrecting them to profitable level or assisting in growth to established revenue goals. Currently Steve is a Business Development Manager for Powersports Company based in Beaver Dam, Wisconsin. Being close to the University, Steve and his family are thrilled to take in the Badgers sporting events, and having been involved as an athlete on the Crew team when attending the university lives an athletic lifestyle.
Ed Greenberg is currently a partner at RIME Communications Capital, an investment partnership focusing on the telecommunications, media and internet sectors, a company he founded in 2008. Prior to RIME Communications, he served in various roles at Morgan Stanley, which he joined in 1985, serving as a global telecommunications strategist and senior investment banker from 1998–2007, and as head of Morgan Stanley's global telecommunications and media research team from 1994–1998. Mr. Greenberg began his career as a regulator, working at the Federal Communications Commission and the National Telecommunications and Information Agency. Mr. Greenberg graduated from the University of Wisconsin in 1972.
George F. Hamel, Jr. is a Founder, Managing Partner, and member of the Management Committee of Inclusive Capital Partners. Mr. Hamel is a retired Founder, former Chief Operating Officer and member of the Management Committee of ValueAct Capital. Prior to founding ValueAct Capital in 2000, Mr. Hamel was a Partner at Blum Capital Partners for more than four years. Prior to joining Blum, Mr. Hamel was a Partner in the investment management firm of Private Capital Management, Inc. in Naples, FL. In addition, Mr. Hamel was also President of Carnes Capital Corporation, an affiliated NASD member broker dealer. He was previously President of Signet Investment Corporation, the investment subsidiary of Signet Banking Corporation, and a financial consultant at Merrill Lynch. Mr. Hamel is a member of the Chancellor's Advisory Council at the University of Wisconsin-Madison, a former member of the Board of the University of Wisconsin Foundation, a trustee and Vice Chair of Bard College, and a past President and former board member of North Beach Citizens, a non-profit organization in San Francisco aiding the homeless. Along with his wife Pamela Hamel, Mr. Hamel is Co-Owner of Hamel Family Wines in Sonoma Valley, CA. He has a B.A. from the University of Wisconsin-Madison.
James G. Hirsch is a founding partner of International Studio Group, LLC ('ISG') and is one of Hollywood's most inventive and successful writer–producers. After writing and producing hundreds of hours of award–winning film and television, Mr. Hirsch and his partner Bob Papazian built, marketed and very successfully operated their own motion picture and television facility, Ray–Art Studios. Ray–Art became a full–service, state of the art facility which housed many of Hollywood's leading independent producers, major studios and TV networks, including MGM, Fox, Disney, Paramount, Warner Bros., NBC, ABC, TNT and Spelling, among others. The highly profitable Ray–Art was sold in 2004. Previously Mr. Hirsch, through Papazian–Hirsch Productions, has been the executive producer, producer or writer of more than 40 television movies, series and miniseries, including Executive Producing HBO's highly acclaimed and smash hit Rome, The Rape of Richard Beck (ABC), for which he was nominated for a Writer's Guild of America Award and for which Richard Crenna won the Emmy; a Media Access Award nomination for In the Best Interest of the Child (CBS), and many more. James Hirsch was born and raised in St. Louis, Missouri and attended the University of Wisconsin–Madison, where he studied creative writing under Nobel Prize laureate Isaac Bashevis Singer. Since 2005 he has taught a master class in screenwriting each fall semester at the University of Wisconsin–Madison.
Thomas P. Kane is Senior Director of Product Development at Brinks, Inc., in Dallas, Texas. He earned a BA in Communication Arts at the University of Wisconsin–Madison in 1987 and an MBA in Marketing and Management at Southern Methodist University's Cox School of Business in 2006. Prior to joint Brinks, Mr. Kane served as General Manager of Oaklawn Marketing and then as Retail Operations Manager at HBE Corporation.
Jeffrey P. Kurz served for seven years as an acquisitions and production executive for both Miramax and Dimension Films, where he was involved in Neil Jordan's Oscar–winning The Crying Game, Alex Proyas' The Crow, Guillermo del Toro's Mimic, Chris Eyre's Smoke Signals and John Carpenter's highly successful Halloween series. In 2000, he formed his own production company, Belle City Pictures. His current projects include: Blackdeer, with actor Adam Beach, director Marilyn Agrelo and writer John Roach; and An Ocean Apart with director Lucy Walker. Mr. Kurz is also involved in several Midwestern arts organizations, including IFP/Chicago (Board of Directors; Production Fund Committee; Programming Committee); Milwaukee Film (World Feature Selection Committee; and Collaborative Cinema mentor).
Walter M. Mirisch and his brothers Marvin Mirisch and Harold Mirisch were one of the most successful producing teams in Hollywood history. The Mirisch Corporation has been called "one of the most successful independent production groups" in Hollwood. By 1962, it had sponsored eighteen films which had grossed over $100,000,000, and by 1967 it had sponsored thirty–six films which had grossed over $250,000,000. The Mirisch Brothers had by then received fifty–six Academy Award nominations from which they had been voted seventeen awards. Walter Mirisch produced thirteen of these films and won an Academy Award for In the Heat of the Night (1967). During these years, Walter Mirisch served as president of the Screen Producers Guild. He was a member of the Board of Directors of the Academy of Motion Picture Arts and Sciences. He received his B.A. from the University of Wisconsin in 1942 and attended graduate school in business administration at Harvard for one year. In February 1967, Mr. Mirisch was named "Alumnus of the Year in Southern California" by the University of Wisconsin Alumni Association.
Elisa All Schmitz is the founder and CEO of 30Seconds. She's a Latina mother of three who previously founded iParenting, a "Best of the Web" dotcom that she sold to The Walt Disney Company, where she served as Director of the Disney Interactive Media Group. Elisa has been a newspaper columnist, magazine editor, radio and video host, and has created content and marketing programs for various Fortune 500 companies. She has a BA in Communications from the University of Wisconsin-Madison, which awarded her its Entrepreneurial Achievement Award, and an MSJ in Journalism from the Medill School of Journalism at Northwestern University, where she's on the Board of NUvention Media Entrepreneurship program.
Susan Schmitz is President of Downtown Madison Inc., a not–for–profit advocacy organization with more than 500 members. DMI advocates for a healthy and vital downtown Madison, working with the Mayor's office, city and elected officials, the UW Madison, and other organizations with similar civic interests. Ms. Schmitz serves on the boards of the Wisconsin Chamber Orchestra, the Madison Parks Foundation, the Wisconsin Community Bank, and is a member of the Rotary Club, the American Planning Association, and the International Downtown Association. She is a fourth–generation Madisonian who earned a degree from the UW–Madison in 2000.
Carolynne Thomas is a partner at CRA (www.crainc.com), a leadership communication advisory firm based in Radnor, PA. There she serves as co-head of CRA's Strategic Communication practice, working with executive teams to create alignment around a common strategic direction, and then coaching those executives and their communication team to drive the same alignment in the organization. In 2010, she led the development of a model for Leadership Communication Effectiveness: a framework to measure, track, and understand how well leaders are communicating with their direct reports. Carolynne has helped to set the standards for advising clients on reducing uncertainty during times of change, adopting new processes and technology, and improving communication effectiveness. Carolynne received her BA in Communication Science and Women's Studies from UW-Madison.
Neil Willenson is a national non–profit leader, public speaker, social activist, actor, entertainment industry executive and author. Most notably, he is the Founder of One Heartland (formerly Camp Heartland), a U.S. non–profit organization that greatly improves the lives of children, youth and families who experience HIV/AIDS and other significant life challenges worldwide. One Heartland has raised more than $40 million for this cause and is a model for similar programs around the world. Mr. Willenson is the Vice President of Community Relations for Kapco Metal Stamping in Grafton, WI where he is responsible for raising funds and distributing grants to hundreds of worthy charities. He is also the Vice President of a fast–growing entertainment company called K–Nation Entertainment. In December 2008, Mr. Willenson was named one of GQ Magazine's "Men of the Year." Previously, he was the recipient of the Forward Under Forty Award at his alma mater — University of Wisconsin–Madison, the Aetna Arthur Ashe Voice of Conscience Award, V100's Peace Achiever Award, and the Use Your Life Award by Oprah Winfrey. Mr. Willenson graduated from the UW in 1992 with a bachelor's degree in Communication Arts.