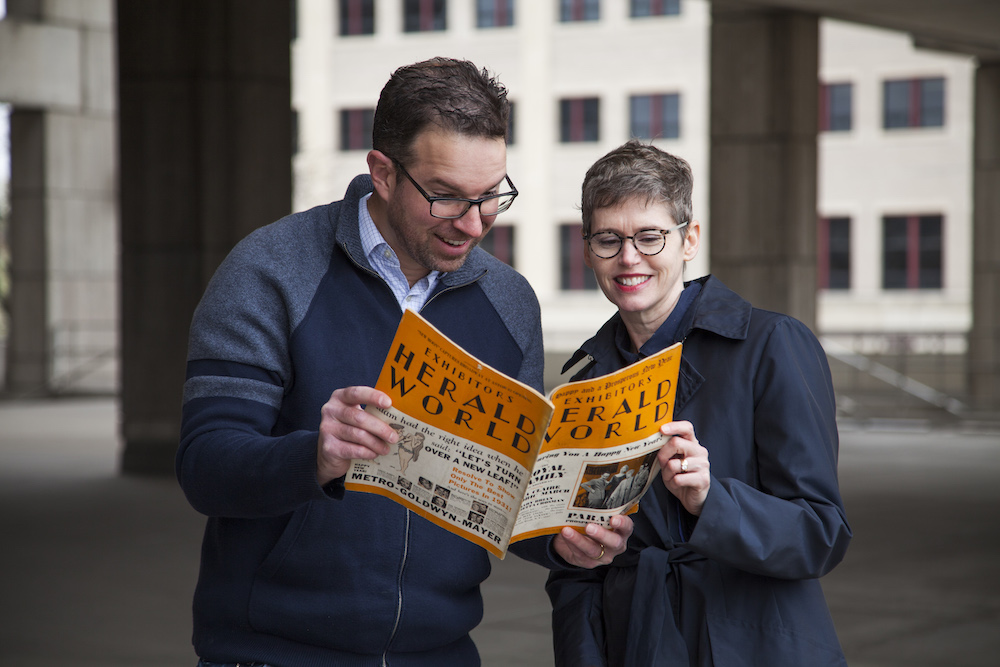 Professors Eric Hoyt and Kelley Conway have embarked on an ambitious initiative to expand online access to global film magazines. Their project, Globalizing and Enhancing the Media History Digital Library, received a prestigious $150,000 Digital Extension Grant from the ACLS (American Council of Learned Societies).
The Media History Digital Library (MHDL) is a free online resource, featuring millions of pages of books and magazines from the histories of film, broadcasting, and recorded sound. To better serve researchers, Hoyt and Conway are developing a new platform for the MHDL that supports granular metadata, user contributions, and linked data with the AFI Catalog. This project is also expanding the MHDL's international scope through the work of the Global Cinema History Task Force, a group of film historians who are investigating the locations and copyright statuses of significant global film publication and helping to digitize them when possible. The Task Force will come together in Madison for a symposium in September 2020.
Linguistic challenges abound in the project, which incorporates nine different written languages and nearly as many computer programming languages. But Hoyt and Conway are convinced that the effort will be worth it. By the project's completion in summer 2021, film scholars will have new tools and sources for investigating cinema's transnational histories. And movie fans around the world will be able to experience the pleasure of paging through treasured film magazines.