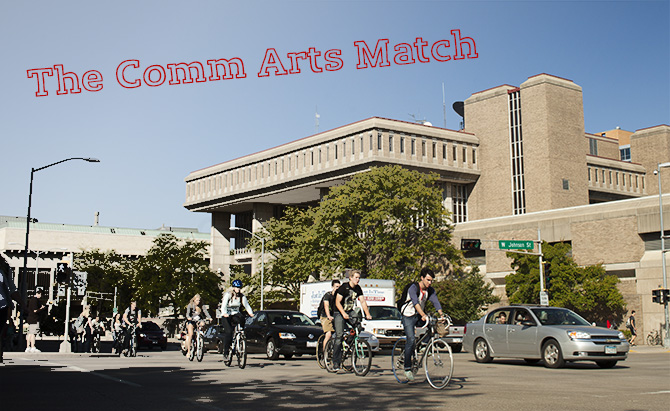 Communication Arts is in the middle of a fundraising campaign. And thanks to a generous donor, all donations from now until July 31st will be doubled as part of the Comm Arts Match!
Support from donors is crucial to give our students the best experience and opportunities possible, and to keep the Department of Communication Arts at the top of the field. Contributions help in many ways—they help us retain world-class faculty,  acquire state-of-the-art media production equipment, send students to work in competitive internships, support graduate student research, and more.
Donations made in the next two weeks will be matched dollar for dollar, so you can double the impact of your gift today. Alumni, friends, and donors like you keep Communication Arts strong, and we can't thank you enough for your support!