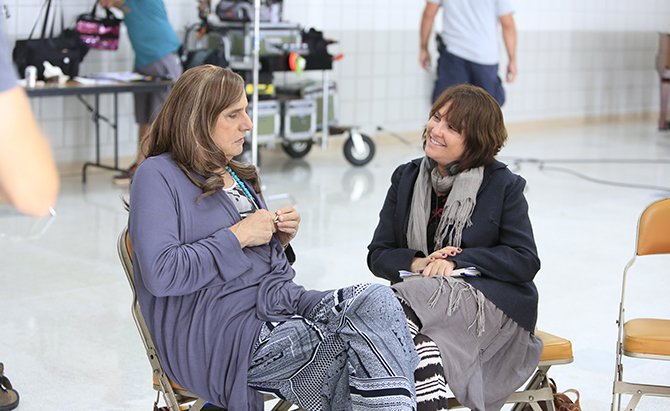 Jill Soloway's new show Transparent premiered this past Friday on Amazon Prime. Soloway, who is a Comm Arts alumna, previously produced and wrote for HBO's Six Feet Under and recently won the Sundance 2013 Directing Award: U.S. Drama for her first feature film, Afternoon Delight.
The show follows a family who finds out their father Mort Pfefferman is a transgender woman named Maura. A comedy-drama, Transparent stars Jeffrey Tambor as Maura, surrounded by an excellent cast comprised of Amy Landecker, Gaby Hoffmann, Judith Light, Jay Duplass, and many more.
Soloway has some experience with transgender issues because her father came out as transgender later in life, much like Maura in Transparent.1 However, in the process of creating the show, Soloway has learned much more about trans politics than she knew before. While it is somewhat controversial that Tambor is a cisgender man playing a trans woman, Soloway and her crew made it a point to cast trans actors for the rest of the trans characters. They also reached out to the trans community to help them represent trans issues honestly and accurately.2
While many people do not have much knowledge about transgender people, the show is still highly relatable as it reveals the desires, strengths, struggles, and faults of the Pfefferman family members. The show has certainly struck a chord with media critics, with a score of 91% from Metacritic and 97% from Rotten Tomatoes at the time of this posting. All ten episodes of season one of Transparent are available now on Amazon Prime.
Communication Arts congratulates Jill Soloway on the launch of her new show!
Pictured: Jeffrey Tambor and Jill Soloway on the set of "Transparent." Photo: Gregory Zabilski.