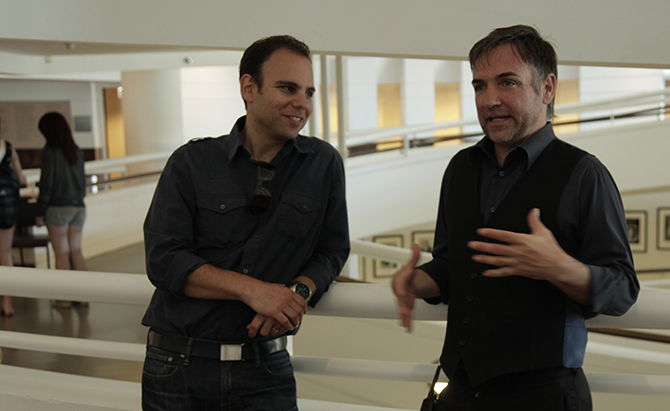 The Academy Awards are just over two weeks away, and the university has good reason to be excited. The film Facing Fear is among the nominees in the Documentary Short Subject category, which was directed by UW-Madison alumnus Jason Cohen.
Jason Cohen graduated from UW-Madison in 1994 with majors in Journalism and Communication Arts. Like many students with one or both of those majors, he explains that he felt like he "lived in Vilas."
"When I went to school, I wanted to do journalism, particularly broadcast journalism. I started doing more long form stuff in my journalism class, started to take some film classes, and began to realize the marriage of journalism and film, essentially documentary, was what I wanted to do."
As an undergrad, he did freelance production work in New York during breaks. About half a year after graduating from Madison, Cohen moved to San Francisco to work in production. In the years that followed, he has produced and directed many projects for film and television, ranging from documentaries and narrative film to commercial and promotional works. Now, with years of experience under his belt, Cohen has received an Oscar nomination.
Facing Fear is the story of Matthew Boger and Tim Zaal. In his youth, Tim Zaal and a group of neo-Nazis nearly beat Matthew to death in the streets of Los Angeles because he was gay. Twenty-five years later, the two met by chance at the Museum of Tolerance in L.A., and what followed was an incredible story of forgiveness.
Cohen came across Matthew and Tim's story through his collaboration with the Fetzer Institute, whose mission is "to foster awareness of the power of love and forgiveness in the emerging global community." The institute had multiple stories for a larger project Cohen was hired to direct, and Matthew and Tim's presentations at the Museum of Tolerance emerged as one that could stand on its own as a short documentary.
While the film is centered around forgiveness, Cohen says he was "trying to just tell the story and let people take from it what they will, and not tell people it is the right way to do things."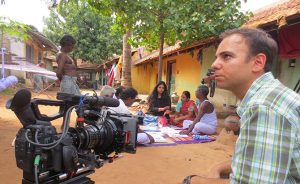 "As a documentarian, I think we all try to be as objective as possible. For me, I like to think that I try to be as objective as possible, but as with any film, once you start editing, lighting, placing the camera, there's always some subjective input. If any filmmaker says they are totally objective, they're lying." [Laughs]
The Oscar attention has made life extremely busy for Jason Cohen, but he's still focused on distribution so people can see the film, which has always been his goal. There are plans to pursue video-on-demand options and services like iTunes, and since the film talks about bullying, hate, homophobia, and forgiveness, it has an educational component which might give it an edge to be shown in schools.
Once work settles down for Facing Fear, Cohen will resume making the final touches on his next film with the Fetzer Institute, Four Women, One World, which covers the stories of four women from around the world, spanning across India, Haiti, Uganda, Afghanistan, Spain, Italy, and Minneapolis, Minnesota.
To see Facing Fear before Oscar night on March 2nd, Sundance 608 will show it at 11:00am this Friday, Saturday, and Sunday, February 14-16.
For more information about Facing Fear and Jason Cohen, visit http://www.facingfearmovie.com and http://www.jasoncohenproductions.com.
Pictured above: Jason Cohen (left) speaking with Matthew Boger.