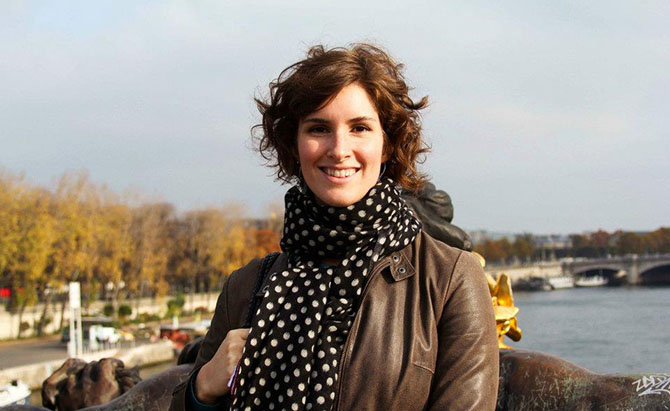 Each year, the Institute for Research in the Humanities awards the Dana-Allen Dissertation Fellowship to exceptional doctoral dissertators in the humanities at UW-Madison. This year, Comm Arts PhD student Kelly Jakes is one of the recipients, along with Sarah Groeneveld in English and Matthew Rarey in Art History.
Kelly's dissertation project examines popular music in France during WWII, used as a weapon of resistance against the occupying German forces.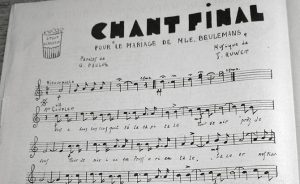 "From jazz hits played on the radio, to folk tunes sung in hideaways, to operettas and instrumental music performed in camps, popular music served as a rich resource for citizens who wished to undermine and subvert Nazi ideology," Kelly explains. "My dissertation looks at groups as disparate as French teenagers, Resistance fighters, and prisoners of war to explore how the rhetoric of music kept French national identity alive in the face of defeat and occupation."
The Dana-Allen fellowship not only provides a semester of support for dissertators but also places them in the middle of the vibrant intellectual community of the Institute for Research in the Humanities, a multi-disciplinary center supporting Humanities research.
Congratulations, Kelly!