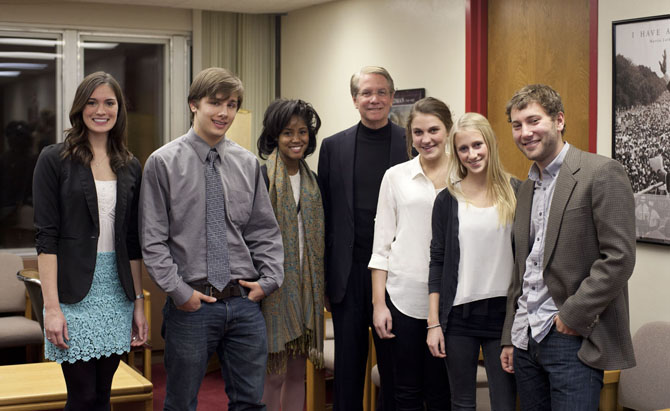 On the evening of December 12, the top 21 persuasive speakers enrolled in the fall semester of Communication Arts 100 competed in the CA 100 Speech Contest.
The speech contest is a long-standing tradition at the end of each semester. Teaching assistants from all sections of the course submitted the speeches of their top two students; from this group, a semifinal field of 21 speakers was chosen. They competed against each other in groups of seven, with the top two from each group advancing to the final round, which was judged by Professors Stephen Lucas, Sara McKinnon, and Karma Chavez.
Contest finalists, their TAs, and speech topics were:
Lindsey Wirht (Staci Duros): Child labor in developing nations (1st Place)
Genesha Murray (Andrew Peck): Reparations for Lakota Sioux (2nd Place)
Leah Zuckerman (Liz Barr): Importance of exercise (3rd Place)
Josh Levin (Liz Barr): Hunting in state parks
Francis Hawley (Nora Stone): Doubling NASA's budget
Amber Bovenmyer (Derek Long): Minimum BMI for fashion industry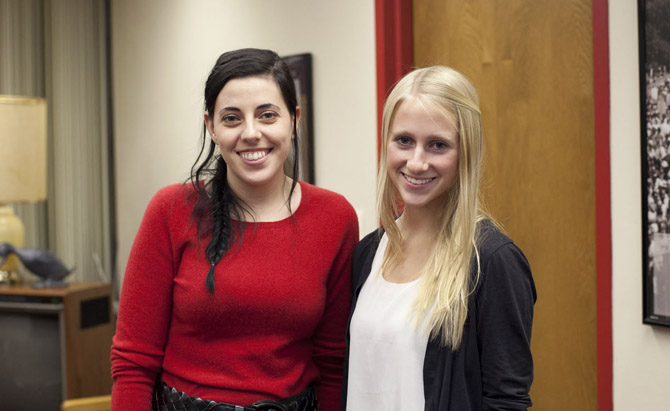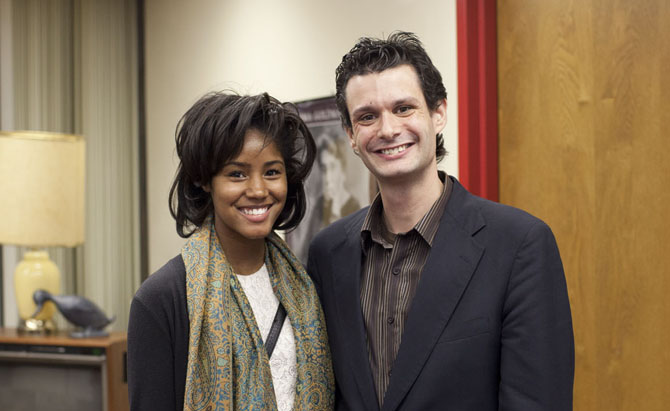 Congratulations to them—and to everyone who participated in the contest!
Pictured above: the six finalists with Professor Stephen E. Lucas. From right to left: Amber Bovenmyer, Josh Levin, Genesha Murray, Stephen Lucas, Leah Zuckerman, Lindsay Wihrt, and Francis Hawley.