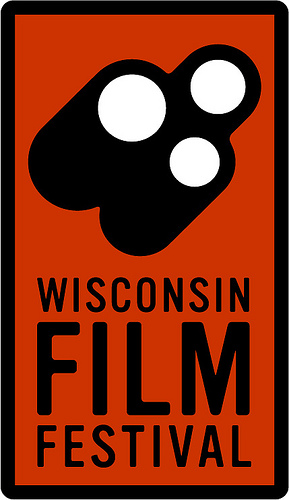 The 2012 Wisconsin Film Festival kicks off today, Wednesday, April 18th. The festival will run for five days (April 18-22), showing more than 150 films on nine screens spread throughout the city of Madison. Now in its fourteenth year, the WFF, which is the largest campus-based film festival in the United States, is co-presented by the Comm Arts department and the Arts Institute.
This year's program features many highlights, including a number of events involving Comm Arts faculty and students. Among these is a special program of corporate promotional films, workplace training films, and other industrial films titled Made in Wisconsin: Industrial Visions of the Badger State. This selection of contemporary and archival short films was programmed by Comm Arts graduate student Kit Hughes; it will be shown tonight and again on Thursday. There will also be a screening on Friday of a restored print of Andy Warhol's 1965 film Face, starring Edie Sedgwick. Comm Arts professor J.J. Murphy, who recently published the book The Black Hole of the Camera: The Films of Andy Warhol, will be on hand to introduce the film and discuss it afterwards. On Saturday, former Comm Arts professor Sabine Gruffat's documentary I Have Always Been a Dreamer will have its world premiere. And on Sunday, Comm Arts graduate student Brandon Colvin's directorial debut, Frames, will also have its world premiere. Colvin's film was shot here in Wisconsin and features a cast and crew of local residents.
Also of note: the WFF special episode of the Wisconsin Public Television program The Director's Cut, which originally aired this past weekend, will be rebroadcast tonight at 10:00 PM. It can also be streamed online in its entirety here. The episode features interviews with WFF co-directors Jim Healy, who is also the UW Cinematheque's director of programming, and John Powers, a PhD candidate in the Comm Arts film program. Clips from numerous movies are also included in the special, as are interviews with five filmmakers whose work is included in this year's festival.
Check out the full festival schedule and ticketing information here. For those looking for help navigating the impressive program, Comm Arts emeritus professor David Bordwell has offered up some film picks and insights on his Observations On Film Art blog. Local press, including The A.V. Club and Dane101, have also recently published useful guides to program highlights.