This year, the Department of Communication Arts is pleased to welcome Professor of Rhetoric Karma Chávez and Professor of Communication Science Catalina Toma.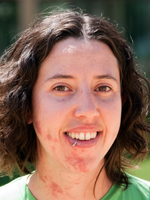 Chávez's research focuses on the rhetorical practices of marginalized groups and the rhetoric of social movements and activism. Drawing largely on queer feminist of color theories, Professor Chávez examines creative rhetorical responses to oppression, including unusual coalitions between groups. Currently, she is completing work on a book project that considers the intersection between lesbian, gay, bisexual, and transgender (LGBT) politics and immigration politics in the US public sphere.
Chávez earned dual master's degrees at the University of Alabama in communication and women's studies and a doctoral degree in rhetoric and intercultural communication at Arizona State University. Professor Chávez's interests include queer migration, queer feminist of color theories, feminist poststructuralism, the rhetoric of social movements, coalition & alliance building, and cultural studies.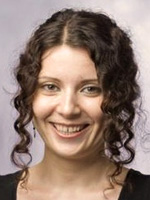 Toma's research examines the effect of communication technologies on relational communication, focusing on areas like impression management, impression formation, and deception and trust. Her recent projects include deception in online dating profiles, assessing the trustworthiness of online self-presenters, and the psychological benefits of social networking websites.
Originally from Romania, Catalina Toma came to the United States after receiving a fellowship to attend the University of Bridgeport, a liberal arts college in Connecticut. There she studied mass communication, psychology, and literature & civilization before attending Cornell University for her graduate work, where she completed her M.S. in 2006 and her PhD in 2010.