Michael Xenos
Communication Science
Professor
608-263-3977
6154 Vilas Hall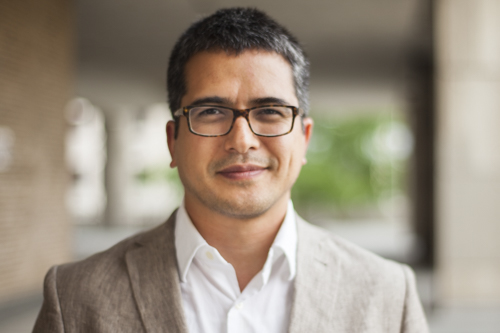 Office Hours:
Expertise and Activities
My research and teaching interests are centered on the effects of new media on political engagement and public deliberation. My primary focus is on the extent to which the internet and social media may help individuals learn about political issues, form opinions, and participate in politics. I am also interested in the ways that political candidates, journalists, and other political actors adapt to changes in information and communication technologies, and how these adaptations affect broader dynamics of political communication and public deliberation.
Education
Ph.D. University of Washington, 2005
Honors/Awards
Top Paper in Political Communication, for Xenos, M.A. & Becker A.B., "Moments of Zen: The Daily Show, Information Seeking, and Partisan Heuristics", International Communication Association, 2008
Articles
2017. "U.S. Attitudes on Human Genome Editing (with Dietram Scheufele, Emily Howell, Kate Rose, Dominque Brossard, and Bruce Hardy)."Science, 357(6351), https://www.researchgate.net/profile/Michael_Xenos/publication/319143704_US_atti….
2016. "Understanding variations in user response to social media campaigns: A study of Facebook posts in the 2010 Elections." New Media & Society, (in press).
2014. "The great equalizer? Patterns of social media use and youth political engagement in three advanced democracies (with Ariadne Vromen and Brian Loader)." Information, Communication, and Society, 17(2):151-167.
2011. "Stimulating upstream engagement: An experimental study of nanotechnology information seeking. (with Amy B. Becker, Ashley, A. Anderson, Dominique Brossard, and Dietram Scheufele)." Social Science Quarterly, 92(5):1191-1214.
2011. "Narratives and network organization: A comparison of Fair Trade systems in two nations. (with Lance Bennett and Kirsten Foot)."Journal of Communication, 61(2):219-245.
2010. "Of attitudes and engagement: Clarifying the reciprocal relationship between civic attitudes and political participation. (with John Gastil)." Journal of Communication, 60(2):318-343.
2009. "Moments of Zen: Effects of The Daily Show on information seeking and political learning. (with Amy B. Becker)." Political Communication, 26(3):317-332.
2008. "Rocking the vote and more: An experimental study of the impacts of youth politics portals. (with Kyurim Kyoung)." Journal of Information Technology & Politics, 5(2):175-189.
2008. "New mediated deliberation: Blog and press coverage of the Alito nomination. (with Nuri Kim)." Journal of Computer-Mediated Communication, 13(2):485-503.
2007. "Direct and differential effects of the Internet on political and civic engagement. (with Patricia Moy)." Journal of Communication, 57(4):704-718.
2007. "The disconnection in online politics: The youth political web sphere and U.S. election sites, 2002-2004. (with Lance Bennett)."Information, Communication, & Society, 10(4):443-464.
2005. "Politics as usual or politics unusual? Position taking and dialogue on campaign web sites in the 2002 U.S. elections. (with Kirsten Foot)." Journal of Communication, 55(1):169-185.
Links
Curriculum Vitae