Anthony Twarog
Media and Cultural Studies
Lecturer
he/him/his
608-265-7525
2150 Vilas Hall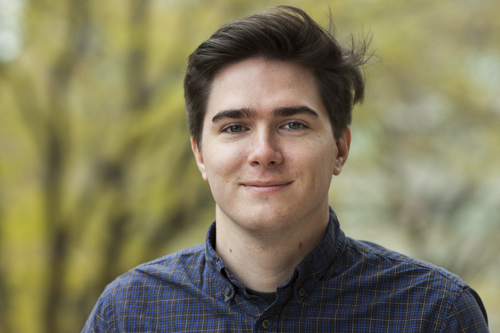 Education
M.A. Critical Studies, University of Southern California, 2014
B.F.A. Dramatic Writing, New York University, 2012
Publications
2022. "Journey to the stars program: The gendered and generational governance of professionalization on Wattpad," Critical Studies in Media Communication. https://doi.org/10.1080/15295036.2022.2069279
2022. "Creative versus technical work in virtual series," Transformative Works and Cultures, 38.
2021. "Checking The Black List Twice: The Ambiguous Industry Role of Script Development Services." In The Palgrave Handbook of Script Development, ed. Craig Batty and Stayci Taylor (Palgrave Macmillan).
Courses Taught
CA465 – Editing and Post-Production (Lecturer)
CA351 – Television Industries (Teaching Assistant)
CA155 – Intro to Digital Media Production (Teaching Assistant)
CA 250 – Survey of Contemporary Media (Teaching Assistant)
CA 355 – Intro to Media Production (Teaching Assistant)
Service
UW-Madison Department of Communication Arts Graduate Student Organization Representative for the Media & Cultural Studies Program, 2022-2023
Coordinating Editor, University of Texas Press Liaison, The Velvet Light Trap, 2021-23
Honors
Charles Chester Pearce Scholarship – UW-Madison Department of Communication Arts, 2021-2022
Elliott Dissertation Scholarship – UW-Madison Department of Communication Arts, 2020-2021
Helen K. Herman Award – UW-Madison Department of Communication Arts, 2018-2019
Annenberg Fellowship – USC School of Cinematic Arts, 2013-2014