Leah Steuer
Media and Cultural Studies
Teaching Assistant
608-263-2039
2153 Vilas Hall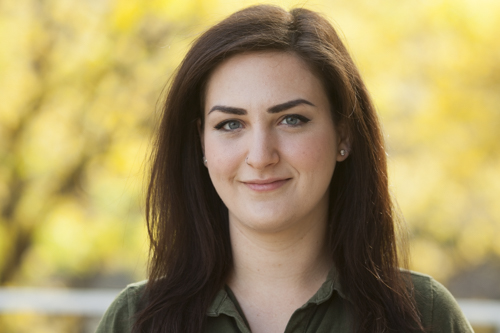 Office Hours:
Thursday 12:00 PM – 2:00 PM
Expertise and Activities
Leah Steuer is a PhD candidate in the Media & Cultural Studies division of Communication Arts. Her work engages the body as primary site of media reception, framing fandom in terms of sensation, emotion, and touch. She is interested in affective/somatic approaches to audience studies, transformative fanworks, sound, and haptic media. Recent projects include:
Vision-impaired audiences: audio description and affective access
Food re-creation as fannish consumption
ASMR culture on YouTube
Television re-watching and emotional regulation
She is the editor-in-chief of Playback and has served as the editorial assistant for the International Journal of Cultural Studies.
Education
M.A. Cinema & Media Studies, UCLA, 2017
B.A. Pomona College, 2011
Honors/Awards
Articles
Courses
CA 250: Survey of Contemporary Media
CA 351: Television Industries