Jacob Mertens
Media and Cultural Studies
Teaching Assistant
608-265-4856
2151 Vilas Hall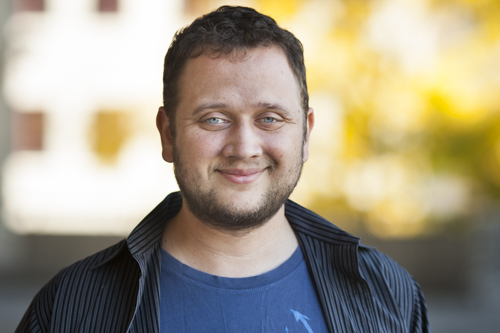 Office Hours:
Tuesday 2:30-4:00 in the Hamel 38 Computer Suite
Expertise and Activities
Jacob Mertens is a PhD candidate in the Media and Cultural Studies program at the University of Wisconsin – Madison. He studies digital distribution, video games, and translation and localization practices. His dissertation explores the industrial trends and affordances of the video game digital marketplace, tensions between video game producers and their audiences, and the implications of digital revisionism.
Education
M.A. Film Studies, University of Wisconsin – Madison, 2016
B.A. Film Studies, University of North Carolina – Wilmington, 2012
Honors/Awards
Robert J. Wickhem Award for Excellence in Teaching Media Production, 2018
Courses
CA 155 – Introduction to Digital Media Production
CA 351 – Television Industries
CA 355 – Introduction to Media Production
CA 449 – Sound Cultures: Podcasting and Music [Reader]
CA 547 – Digital Game Cultures [Reader]
CA 100 – Introduction to Speech Composition