Sangwon Lee
Communication Science
Teaching Assistant
608-263-3996
6051 Vilas Hall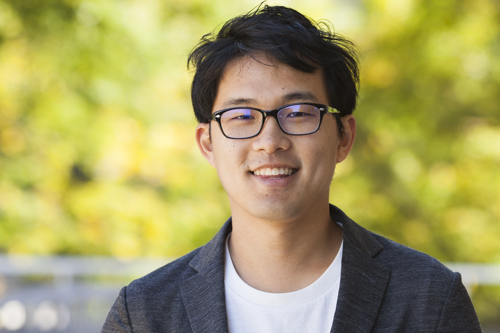 Expertise and Activities
My research interests include uses and effects of new media technologies; mass communication and media effects; civic engagement and public opinion formation. In particular, I focus on how social media use changes the ways in which people learn about, engage with, and form opinions on political and social issues.
Website
Education
M.A. Communication, Michigan State University, 2015
B.A. Media & Communication, Korea University, Seoul, 2013
Honors/Awards
Emerging Scholar Award for the 16th International Conference on Technology, Knowledge and Society, 2020
Student Research Grants Competition (SRGC) Travel Award, 2019
KACA-AEJMC Student Travel Grant Award (one recipient selected), 2018
Graduate Student Research Grants, 2018
Student Research Grants Competition (SRGC) Travel Award, 2018
Herman Award (excellence in research), 2018
Mellon-Wisconsin Summer Fellowship, 2018
NCA Caucus Student Travel Grant, 2018
Department Fellowship, 2018
Elliott Dissertation Scholarship, 2016
Pearce Award, 2015
Summer Research Fellowship (From Michigan State University), 2014
JOURNAL PUBLICATIONS
In press. "Predicting AI-News Credibility: Communicative Capital or Social Capital or Both?." (With Seungahn Nah, Deborah Chung, and Junghwan Kim). Communication Studies.
2020. "Do Corrective Effects Last? Results from a Longitudinal Experiment on Beliefs toward Immigration in the U.S. (With Dustin Carnahan and Daniel Bergan). Political Behavior
2019. "Social distraction? Social media use and political knowledge in two US Presidential elections (With Michael Xenos)." Computers in Human Behavior, 90, 18-25.
2019. "Connecting Social Media Use with Gaps in Knowledge and Participation in Protest Context: The Case of Candle Light Vigil in South Korea." Asian Journal of Communication, 29, 111-127.
2019. "The Combined Effects of Organizational Engagement and Social Media Use on Protest Participation." International Journal of Interdisciplinary Civic and Political Studies, 14, 21-31.
2018. "The Role of Social Media in Protest Participation: Case of Candle Light Vigil in South Korea." International Journal of Communication, 12, 1523-1540.
2017. "How partisan newspapers represented a pandemic: the case of the Middle East respiratory syndrome in South Korea (With Jihyun Esther Paik)." Asian Journal of Communication, 27, 82-96.
2017. "Implications of counter-attitudinal information exposure in further information-seeking and attitude change." Information Research, 22
BOOK CHAPTERS
Forthcoming. "Social Media Use and Social Movements." In J. van den Bulck, E. Scharrer, D. Ewoldsen, & M. L. Mares (Eds.), Encyclopedia of Media Psychology. New York, NY: Wiley.
2016. "Diffusion of Innovations." (With James Dearing). In K. Jensen & R. Craig (Eds.), International Encyclopedia of Communication Theory and Philosophy (pp. 543-548). Hoboken, NJ: Wiley-Blackwell.
Curriculum Vitae