Anthony Chen
Communication Science
Fellow
he/him/his
608-263-3996
6051 Vilas Hall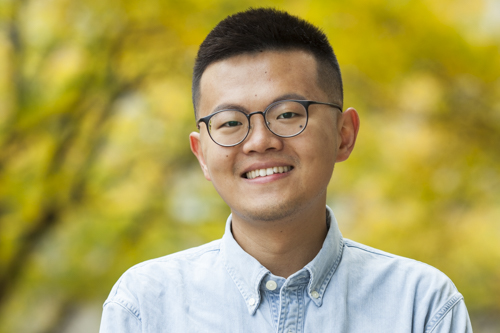 Expertise and Activities
I am a Ph.D. candidate in Communication Science. My research examines the ways in which media shape personal relationships and individuals' well-being. I took a psychological approach in consideration of media affordances, individual differences, and psychological needs. I was a fellow of the Interdisciplinary Training Program in Youth Development, Social Media, and Assessment from 2017 to 2020.
Education
M.A. Communication Science, University of Wisconsin-Madison, 2019
Articles
Mares, M. L., Chen, Y. A., Bond, B. J. (in press). Mutual influence in LGBTQ teens' use of media to socialize their parents. Media Psychology. doi: 10.1080/15213269.2021.1969950
Toma, C. L., Chen, Y. A., Olson, C., Fan, T., & Brown, B. B. (2020). Youth social media use and well-being. In J. Van den Bulck (Eds.), The international encyclopedia of media psychology. Hoboken, NJ: John Wiley and Sons, Inc.
Sarmiento, I. G., Olson, C., Yeo, G., Chen, Y. A., Toma, C. L., Brown, B. B., … & Mares, M. L. (2020). How does social media use relate to adolescents' internalizing symptoms? Conclusions from a systematic narrative review. Adolescent Research Review, 1-24. doi: 10.1007/s40894-018-0095-2
Chen, Y. A. (2018). Media coverage and social changes: Examining valence of portrayal of the LGBT community from 2000 to 2014 in two U.S. magazines. Intercultural Communication Studies, 27(1), 83-95.
Sarmiento, I. G., Olson, C., Yeo, G., Chen, Y. A., Toma, C. L., Brown, B. B., … & Mares, M. L. (2018, April). Does social media use improve or worsen adolescents' internalizing behaviors?: Conclusions from a systematic narrative review. In Proceedings of the Technology, Mind, and Society (p. 36). ACM. doi: 10.1145/3183654.3183699