Maryam Ahmadi
Rhetoric, Politics, and Culture
Fellow
she/her/hers
608-263-3997
6067 Vilas Hall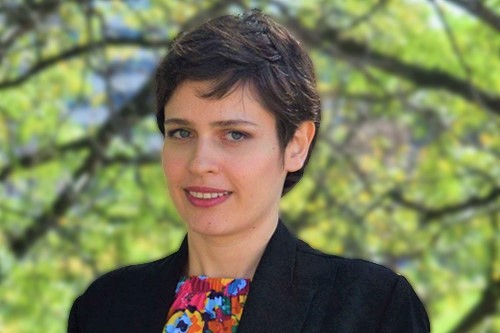 OFFICE HOURS
Wednesdays 3:30-5:30 PM and by appointment
Maryam is a PhD candidate in Rhetoric, Politics, & Culture in the Department of Communication Arts. Her research interests lie at the intersection of global rhetorics, critical studies of colonialism and empire, and social movement studies. Her doctoral work advances a rhetorical theory of semi-colonialism, shedding light on the co-constitutive relationships of rhetoric, imperial expansion, and socio-political dissent in polities that stand at the edges—neither inside nor outside—of the colonial order.
EDUCATION
M.A. Communication Arts, University of Wisconsin Madison, 2019
M.A. Political Science (Political Sociology), University of Tehran, 2014
B.A. English (Language and Literature), University of Tehran, 2010
SELECTED HONORS/AWARDS
Graduate School Fellowship, Spring 2023.
Weaver Excellence Award, Spring 2022.
Graduate School Fellowship, Spring 2022.
William E. Elliott Dissertation Scholarship, Fall 2020.
Communication Arts Summer Research Fellowship, Summer 2020.
Elizabeth Warner Risser Fellowship, Spring 2020.
Graduate Student International Travel Grant, Summer 2019.
Charles Chester Pearce Award, Spring 2019.
Top Graduate Student Award (Ranked 1st among 7520 candidates for graduate programs in Political Science and International Relations), Master's Degree National examination, Iran, 2011.
TEACHING EXPERIENCE
CA 100 – Introduction to Speech Communication
CA 200 – Introduction to Digital Communication
CA 260 – Communication and Human Behavior
CA 262 – Theory and Practice of Argumentation and Debate
CA 310 – The Discourse of Dictators, Demagogues, and Extremists
CA 360 – Introduction to Rhetoric in Politics and Culture
CA 373 – Intercultural Communication and Rhetoric